The Working Mom
By: Rick Boxx
May 10, 2013
During my childhood my mother worked full time at the Internal Revenue Service, then came home to manage our household. My wife, on the other hand, has had seasons of working outside the home and other seasons when her full time work has been at home with our family.
Although the term "workplace" for most people conjures up images of an office or place of business, for many mothers, it's the home.
Proverbs 31:30-31 teaches, "Charm is deceptive, and beauty is fleeting; but a woman who fears the Lordis to be praised. Honor her for all that her hands have done, and let her works bring her praise at the city gate."
This Mother's Day, honor your mother for all that her hands have done regardless of the location.
Schedule Rick Boxx to present "Maximize Your Calling" to your organization, men's ministry, or church group today!
Russell Media's Work as Worship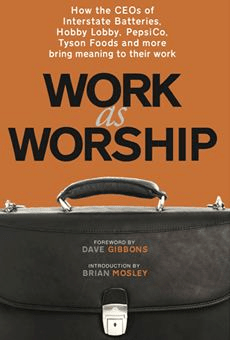 The time has come for us to see a purpose for business that goes beyond money and that has a vision for this economy that goes even beyond this earth. How the CEOs of Interstate Batteries, Hobby Lobby, PepsiCo, Tyson Foods, and more bring meaning to work. Purchase here.
"How well are you modeling Faith, Integrity, Relationships, and Excellence in your work? Find out by taking Integrity Resource Center's free FIRE Assessment!"
Contact Rick Boxx at www.integritymoments.org, and to learn more about Integrity Resource Center go to integrityresource.org.