Are You Unequally Yoked?
By Rick Boxx
May 12, 2011
An email I received reminded me that some people believe Paul's unequally yoked principle in 2 Corinthians doesn't apply to business; others take it to the extreme of avoiding doing business with customers who do not profess Christianity.
Twice in King Jehoshaphat's life he formed alliances with other Kings known for their wickedness and suffered God's wrath.
In 2 Chronicles 20:37 a prophet told Jehoshaphat, "Because you have made an alliance with Ahaziah, the Lord will destroy what you have made. The ships were wrecked and were not able to set sail to trade."
The key to Jehoshaphat's discipline was that his alliances benefited the wicked. God wants to have a say in your partnerships and alliances, and it's not to advance someone's wicked ways.
To learn more about having Rick Boxx speak to your business or at your upcoming event visit www.integrityresource.org.
Do you desire to be a spiritual leader in your workplace? Regi Campbell tells you how in practical and effective ways in his book,
About My Father's Business
By Regi Campbell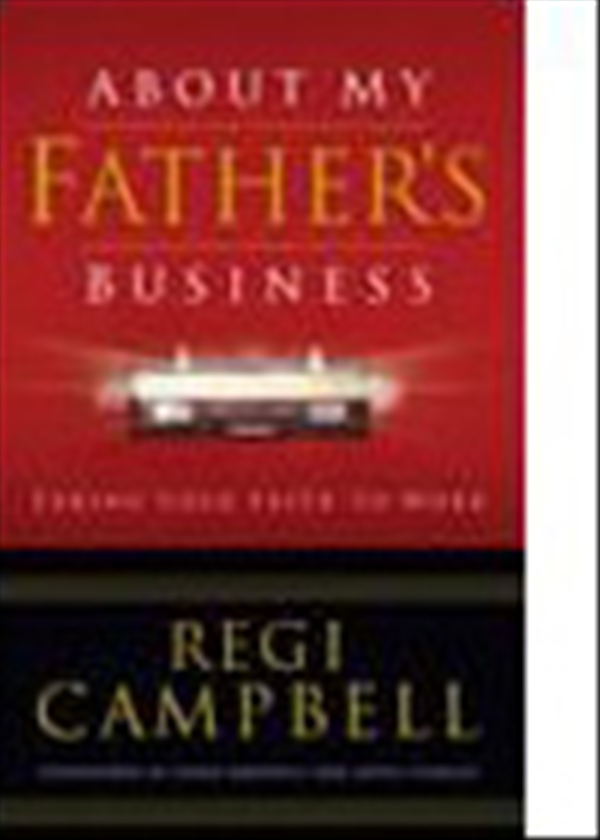 Buy this hardcover book today
For only $12!
Contact Rick Boxx at www.integritymoments.org, and to learn more about Integrity Resource Center go to integrityresource.org.