Costly Characters
by Rick Boxx
May 13, 2010
The Epilepsy Foundation in Kansas City has filed suit against its former executive director for allegedly stealing more than $80,000. According to The Kansas City Star, Sean Taylor was executive director for less than 2 years, yet he allegedly developed several schemes that netted him significant monies personally.
A telling statement in the suit says, "Such conduct has also affected the foundation's financial condition, reputation and ability to obtain donations and grants." Unfortunately, for any nonprofit, donations are based on trust. If there's reason to question management, or even a board's judgment, it will usually negatively impact donations.
The Apostle Paul had an appropriate warning in 1 Corinthians 15:33, "Do not be misled: Bad company corrupts good character."
When selecting team members, don't forget the importance of good character.
Contact Rick Boxx at www.integritymoments.org.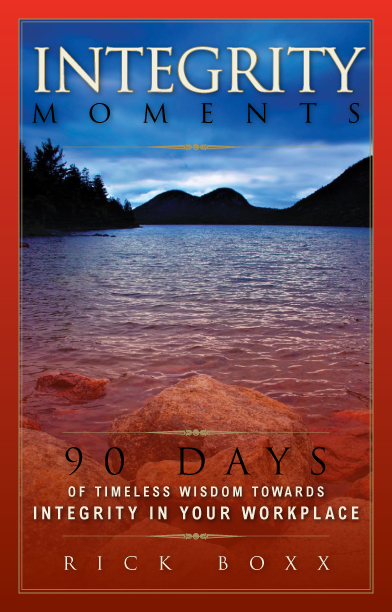 Integrity Moments Devotional
Start your day with Rick Boxx' devotional thoughts for the workplace, complete with biblical insights and thought provoking questions. 90 days of inspiration will lead you on a journey of encouragement as you walk out your work in a manner pleasing to God.
For more biblical teaching and resources from Rick Boxx and the Integrity Resource Center please visit integrityresource.org.