A Sorry Conscience
by Rick Boxx
May 14, 2010
According to The Kansas City Star, a young man dropped $1,460 in a parking lot, only to have it scooped up by an unemployed man.
The unemployed man kept the money and paid bills. Guilt, however, led this bandit to find a job, save his money, and then repay the victim. The young man who lost the money decided against pressing charges.
The Corinthians also experienced regret in response to a critical letter from the Apostle Paul. Paul said in 2 Corinthians 7:9, "I am happy, not because you were made sorry, but because your sorrow led you to repentance. For you became sorrowful as God intended and so were not harmed in any way by us."
We all make poor choices at times, but sorrow can lead to repentance and liberation.
Contact Rick Boxx at www.integritymoments.org.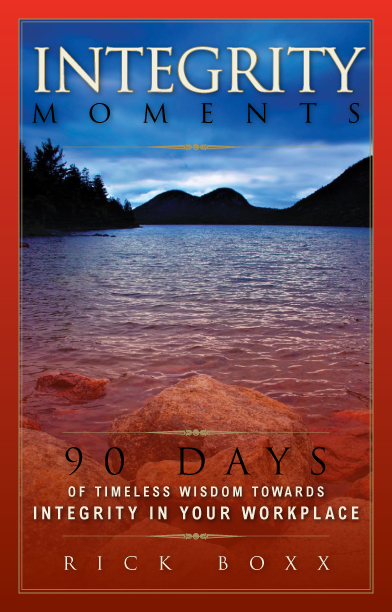 Integrity Moments Devotional
Start your day with Rick Boxx' devotional thoughts for the workplace, complete with biblical insights and thought provoking questions. 90 days of inspiration will lead you on a journey of encouragement as you walk out your work in a manner pleasing to God.
For more biblical teaching and resources from Rick Boxx and the Integrity Resource Center please visit integrityresource.org.