Surviving Humiliation
by Rick Boxx
May 18, 2010
An article in The Wall Street Journal titled "Surviving the Age of Humiliation" reminds us of the challenge we have today in preserving our reputation. With blogs, and Facebook, our names, and our businesses, can be slandered in an instant.
As pointed out in the article it's easier to be vicious when you type impulsively and don't have to look someone in the eyes. In addition, reality TV shows have modeled for us a culture of humiliation. Although the article had suggestions for protecting our reputation online, the best approach comes from Proverbs.
Proverbs 3:3-4 teaches, "Let love and faithfulness never leave you; bind them around your neck, write them on the tablet of your heart. Then you will win favor and a good name in the sight of God and man."
Contact Rick Boxx at www.integritymoments.org.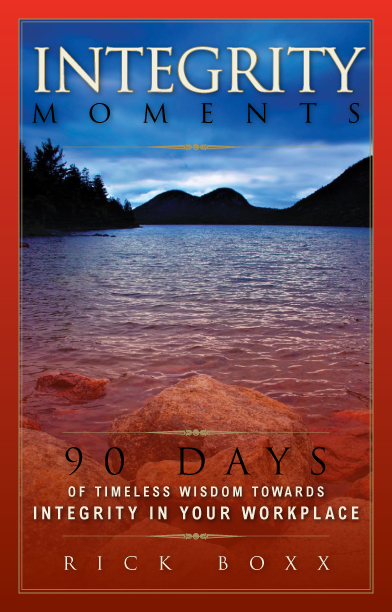 Integrity Moments Devotional
Start your day with Rick Boxx' devotional thoughts for the workplace, complete with biblical insights and thought provoking questions. 90 days of inspiration will lead you on a journey of encouragement as you walk out your work in a manner pleasing to God.
For more biblical teaching and resources from Rick Boxx and the Integrity Resource Center please visit integrityresource.org.