The "At Leaster"
by Rick Boxx
May 19, 2010
Some people have been conditioned to think they can never please others. This can lead to an "at-leaster" mindset; someone that tries just enough to get by, because they doubt success is possible.
In Jesus' Parable of the Talents in Matthew 25:24, the lazy servant was an "at-leaster." He rationalized, "Master, he said, I knew that you are a hard man, harvesting where you have not sown and gathering where you have not scattered seed. So I was afraid and went out and hid your talent in the ground."
The other two servants gave 100% effort, and doubled the master's money, while the "at-leaster" gave minimal effort, because he feared his efforts wouldn't measure up anyway.
How much effort do you give to your work? 100%, or just enough to get by?
Contact Rick Boxx at www.integritymoments.org.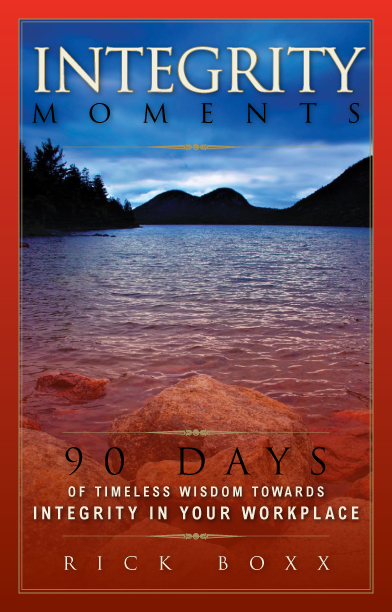 Integrity Moments Devotional
Start your day with Rick Boxx' devotional thoughts for the workplace, complete with biblical insights and thought provoking questions. 90 days of inspiration will lead you on a journey of encouragement as you walk out your work in a manner pleasing to God.
For more biblical teaching and resources from Rick Boxx and the Integrity Resource Center please visit integrityresource.org.