Climbing to the Top
By Rick Boxx
May 19, 2011
Alison Levine made an amazing trek to the top of Mount Everest. As a speaker at a Chick-Fil-A LeaderCast, she shared that our body can't tolerate the high altitude of Mount Everest without months of preparation.
It takes weeks of climbing to the first level and then retreating to the base camp, then on to the next level and back down again. It continues until the body's prepared to climb all the way to the summit.
James 1:4 teaches, "Perseverance must finish its work so that you may be mature and complete, not lacking anything."
Sometimes our work, or business, may appear to be in retreat, like going back to the base camp. But with perseverance it may be preparation for the journey to the top.
To be better equipped to work with integrity, take a look at the many great resources at www.integrityresource.org.
Do you desire to be a spiritual leader in your workplace? Regi Campbell tells you how in practical and effective ways in his book,
About My Father's Business
By Regi Campbell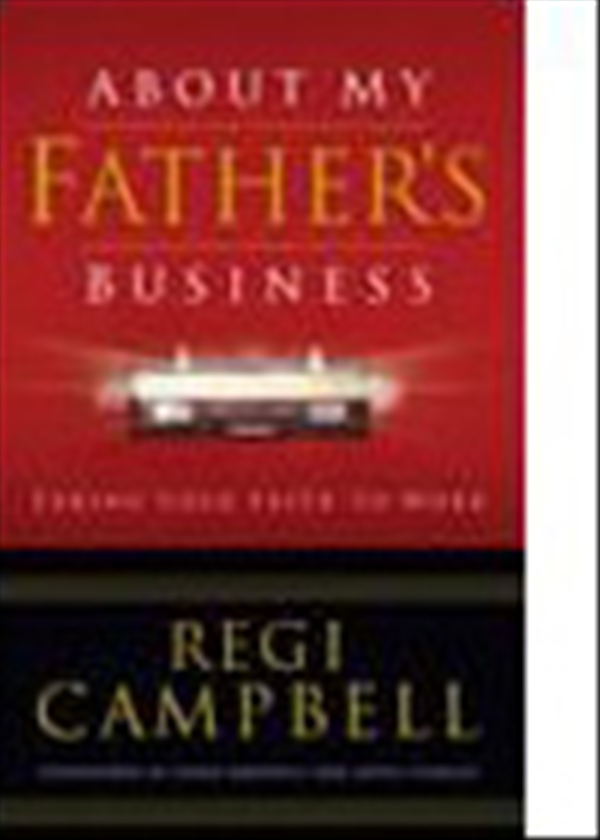 Buy this hardcover book today
For only $12!
Contact Rick Boxx at www.integritymoments.org, and to learn more about Integrity Resource Center go to integrityresource.org.