Not So Lucky Charms
by Rick Boxx
May 20, 2010
Research, mentioned in The Wall Street Journal, discovered that lucky charms and superstitions sometimes had a positive impact, provided the participant had some control over the situation.
For example, golfers who were handed a so-called "lucky" golf ball were 35% more likely to sink their putt than those who were handed a regular ball. Yet, superstitions made no noticeable difference when someone else had control. It seems attitude and confidence made the difference, not the "lucky" ball.
Philippians 4:13 teaches, "I can do everything through Him who gives me strength."
We each have God given capabilities beyond what we utilize. By having confidence in our God given abilities, and the proper attitude, we can accomplish amazing things. Instead of giving the credit to a lucky charm, however, give it to your Maker.
Contact Rick Boxx at www.integritymoments.org.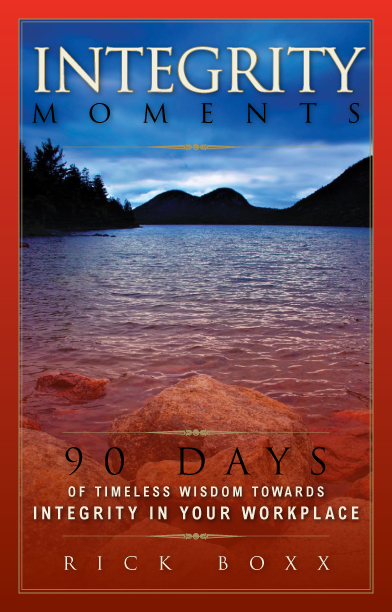 Integrity Moments Devotional
Start your day with Rick Boxx' devotional thoughts for the workplace, complete with biblical insights and thought provoking questions. 90 days of inspiration will lead you on a journey of encouragement as you walk out your work in a manner pleasing to God.
For more biblical teaching and resources from Rick Boxx and the Integrity Resource Center please visit integrityresource.org.