Humble Submission
By Rick Boxx
May 24, 2011
A business owner, responsible for dozens of employees, shared his belief with me and some pastors that his business is an extension of his local church's ministry and that he serves under the authority of his church leadership.
Many entrepreneurs would never dream of subjecting themselves to someone else's authority. My friend's business philosophy is rare, but brings powerful accountability.
Hebrews 13:17 teaches, "Have confidence in your leaders and submit to their authority, because they keep watch over you as those who must give an account. Do this so that their work will be a joy, not a burden, for that would be of no benefit to you."
What about you? Are you a lone ranger or are you accountable to your local church?
To be better equipped to work with integrity, take a look at the many great resources at www.integrityresource.org.
Do you desire to be a spiritual leader in your workplace? Regi Campbell tells you how in practical and effective ways in his book,
About My Father's Business
By Regi Campbell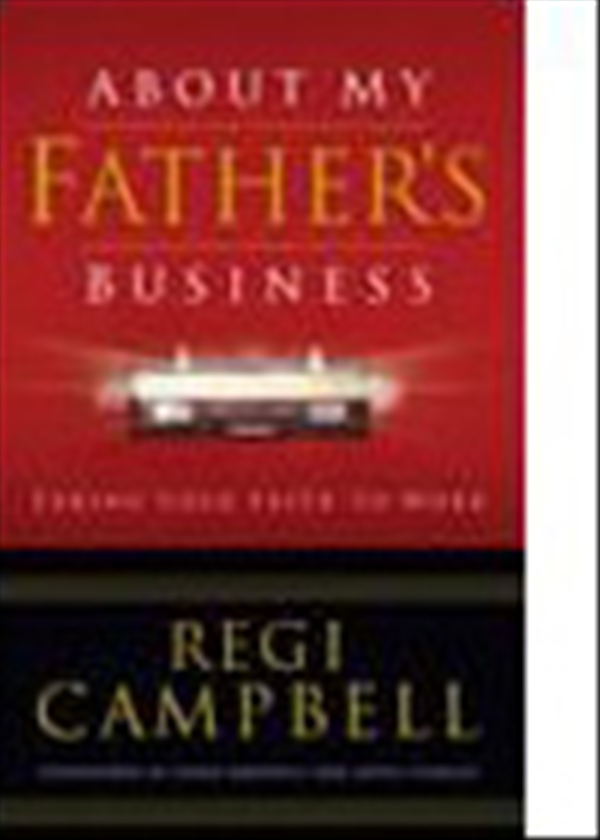 Buy this hardcover book today
For only $12!
Contact Rick Boxx at www.integritymoments.org, and to learn more about Integrity Resource Center go to integrityresource.org.