Clarifying Core Values
By: Rick Boxx
May 29, 2013
In our Culture Consulting Program we help leaders of small businesses develop the core values they wish to build their business upon. We have an extensive list of values for them to consider.
Words can mean many different things to different people so we also provide a list of definitions. It's amazing the different meanings we hear for these important words!
A great example is the confusion between tolerance and love. Many people claim it's loving to tolerate sinful behavior, but true love wouldn't wish harm on others.
Deuteronomy 11:1 teaches, "You shall therefore love the Lord your God, and always keep His charge, His statutes, His ordinances, and His commandments."
If you desire to please God in your workplace, make sure you understand God's values and their definitions.
Integrity Resource Center's "Culture" plan is designed to provide management with the necessary training and coaching to build a faith friendly and ethical culture throughout the entire organization. Learn more about our "Culture" consulting plan.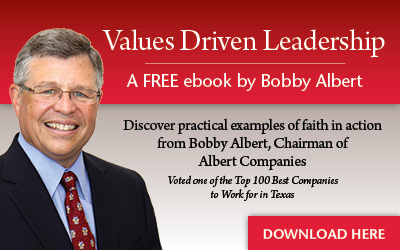 Contact Rick Boxx at www.integritymoments.org, and to learn more about Integrity Resource Center go to integrityresource.org.