The Lure of Curiosity
By Rick Boxx
May 3, 2011
My friend, Jim, was driving home slowly when a large truck came up behind him and stayed on his tail for miles. Jim finally stopped in a store parking lot.
As Jim exited his car a lady climbed from the truck and approached him. "I saw a billboard on the highway that said "I AM Second.com" she said, "Then I saw your matching bumper sticker. What in the world is "I Am Second?"
Jim smiled knowing the hook of "I Am Second" had worked again.
Jesus used curiosity when he told Peter and Andrew in Matthew 4:19, "Come, follow me and I will make you fishers of men."
A statement that evokes curiosity can be a great lure for evangelism, but it also works in sales.
To learn more about having Rick Boxx speak to your business or at your upcoming event visit www.integrityresource.org.
Do you desire to be a spiritual leader in your workplace? Regi Campbell tells you how in practical and effective ways in his book,
About My Father's Business
By Regi Campbell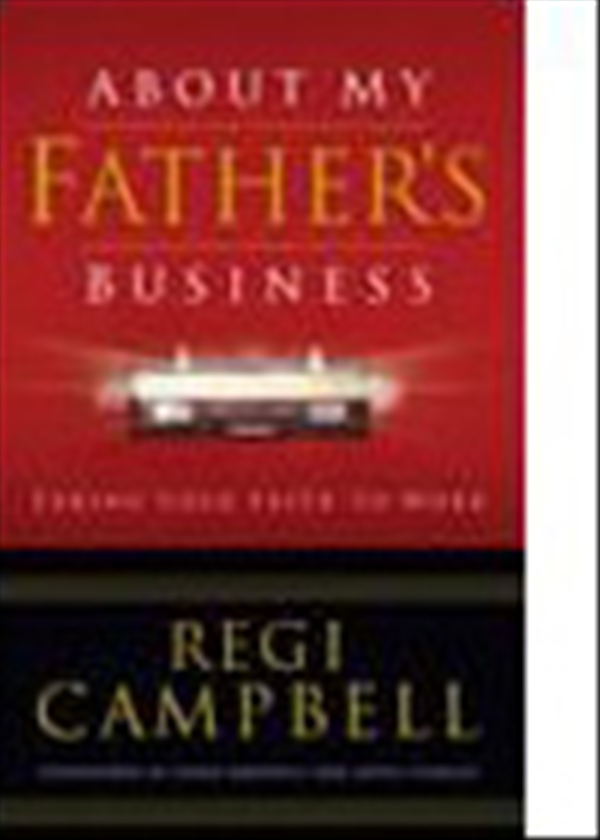 Buy this hardcover book today
For only $12!
Contact Rick Boxx at www.integritymoments.org, and to learn more about Integrity Resource Center go to integrityresource.org.