Peace Over Personal Gain
By: Rick Boxx
June 2, 2014
While shopping for a new computer, Andy and I talked with a salesman about a particular laptop. In order to make the right decision we needed to research something in a nearby section.
A different salesman helped us there. When we were ready to buy, the second salesperson was busy, so we went back to the first one.
To our surprise, the first salesman said, "We work on commission. Our other salesman spent more time with you than I did. I wouldn't feel right about taking the commission."
This man chose peace with his peer over money.
James 3:17 teaches, "But the wisdom that comes from heaven is first of all pure; then peace-loving, considerate, submissive, full of mercy and good fruit."
Sometimes peace in your workplace trumps personal gain.
If you need help or guidance on your business, email Rick Boxx at rboxx@integrityresource.org.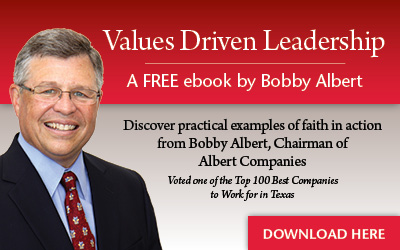 Learn more about Rick Boxx and Integrity Resource Center