Your Better Half
By: Rick Boxx
May 4, 2015
Many people have yet to learn that one of the best business resources they have is their spouse. Your spouse may not be business savvy, yet God has given them instincts and wisdom you shouldn't overlook.
Although my wife, Kathy, was a nurse by training, and often admits she doesn't like or understand business, God has used her to bring great wisdom to my work, when I listen to her!
There are times when I've made major buying or strategic decisions that went against her advice, which I later regretted.
Genesis 2:24 teaches, "For this reason a man shall leave his father and his mother, and be joined to his wife; and they shall become one flesh."
If you want all of God's wisdom, don't ignore the wisdom He provides through your spouse.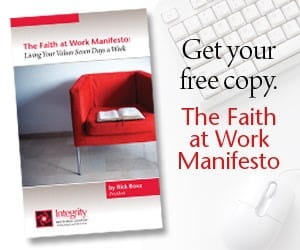 Learn more about Rick Boxx and Integrity Resource Center