Mother's Day Work Clubs
By: Rick Boxx
May 8, 2015
The creation of Mother's Day was Ann Jarvis' idea. According to the West Virginia Division of Culture and History, Ann Jarvis was a pastor's wife who put her faith into action by founding Mother's Day Work Clubs. These clubs inspired women to care for wounded soldiers during the Civil War, regardless of which side they served.
Mrs. Jarvis' amazing example inspired her daughter, Anna, to want to honor all mother's one day a year. Anna Jarvis's campaign for Mother's Day became a national holiday beginning in 1914.
In Proverbs 31 we read, "Charm is deceitful and beauty is vain, But a woman who fears the LORD, she shall be praised."
The work of each mother is hard and worthy of praise. Don't forget to honor your mother's hard work this weekend!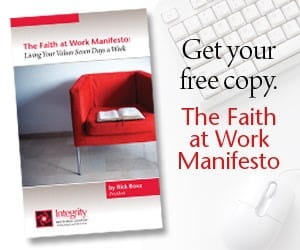 Learn more about Rick Boxx and Integrity Resource Center