Deflecting the Decline
By Rick Boxx
May 9, 2011
As I left one of the original country music theaters in Branson, Missouri, I was reminded that one of the challenges in business is to recognize soon enough when your industry's declining, and then determine a strategy for the future.
In Branson's case, I believe a future challenge is that their old style of country and gospel music hasn't been accepted much by younger audiences. As their existing customer base ages they'll either need to find ways to engage younger audiences or change their form of entertainment.
Proverbs 27:23-24 teaches, "Give careful attention to your herds; for riches do not endure forever, and a crown is not secure for all generations."
If your business is declining, take time to review and revise your strategy.
To learn more about having Rick Boxx speak to your business or at your upcoming event visit www.integrityresource.org.
Do you desire to be a spiritual leader in your workplace? Regi Campbell tells you how in practical and effective ways in his book,
About My Father's Business
By Regi Campbell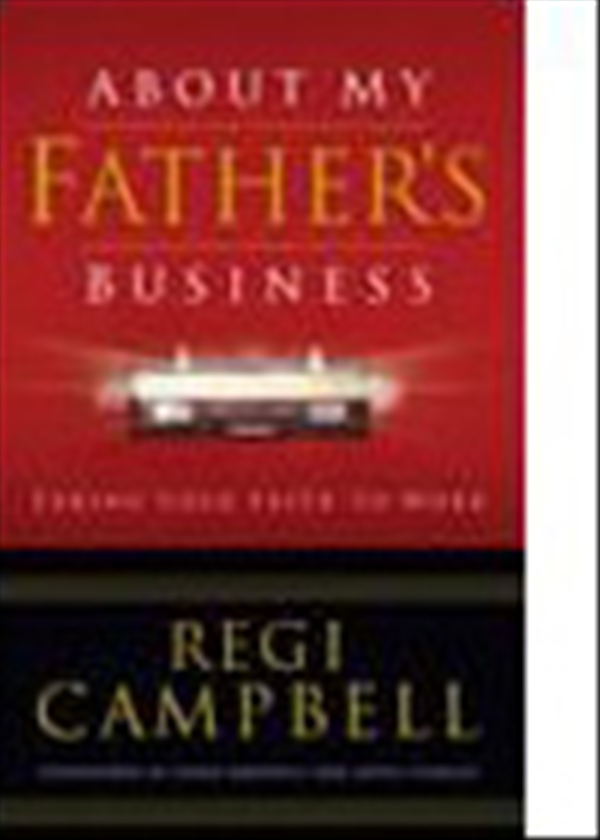 Buy this hardcover book today
For only $12!
Contact Rick Boxx at www.integritymoments.org, and to learn more about Integrity Resource Center go to integrityresource.org.