Quiet Encouragement
By: Rick Boxx
November 5, 2010
Friday night high school football games are a great place to learn. Recently, I witnessed a quarterback having a good running game, but when he attempted to pass the ball, it was intercepted.
As he came off the field everyone looked away from him. His shame was evident and his confidence shaken.
It didn't take long before I witnessed the importance of a quiet form of encouragement.
The next time this team obtained the ball the coach called for this same quarterback to run the same passing play again. This time it resulted in a successful gain of yardage, and renewed confidence.
Romans 12:6-8 teaches, "We have different gifts…If a man's gift is teaching, let him teach, if it is encouraging, let him encourage."
Is there someone you might encourage today?
Contact Rick Boxx at www.integritymoments.org, and to learn more about Integrity Resource Center go to integrityresource.org.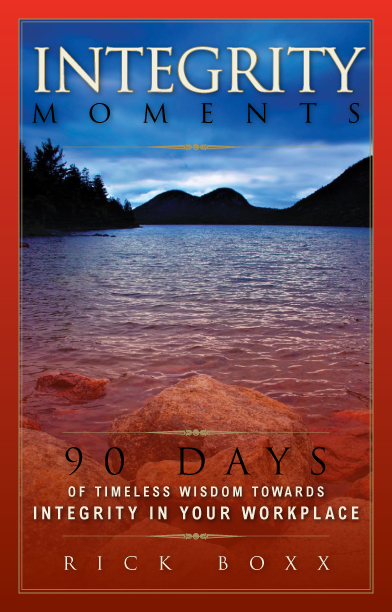 For more daily wisdom for the workplace check out Rick's devotional book "Integrity Moments." It makes a great gift as well!
Integrity Moments
90 Days of Timeless Wisdom Towards Integrity In Your Workplace
By: Rick Boxx