Declining Business Ethics
By: Rick Boxx
October 11, 2012
According to the 2011 National Business Ethics Survey, conducted by the Ethics Resource Center, the number of companies considered to have a weak ethics culture grew to 42%, up from 35% the previous year.
This is not too surprising when you learn that 65% of the respondents claimed they personally reported bad behavior at work. Workplaces will always have its challenges and people will always disappoint us, but with trends like this we need to take notice.
Paul encouraged Titus with a great leadership thought in Titus 2:7, "In everything set them an example by doing what is good. In your teaching, show integrity."
If you want to strengthen the ethical culture in your organization, model God's principles, teach others to do likewise, and hold those accountable who violate them.
Integrity Resource Center can help train your team or consult with your organization on shaping a biblically based culture. Learn more.
Rick Boxx's How to Prosper in Business without Sacrificing Integrity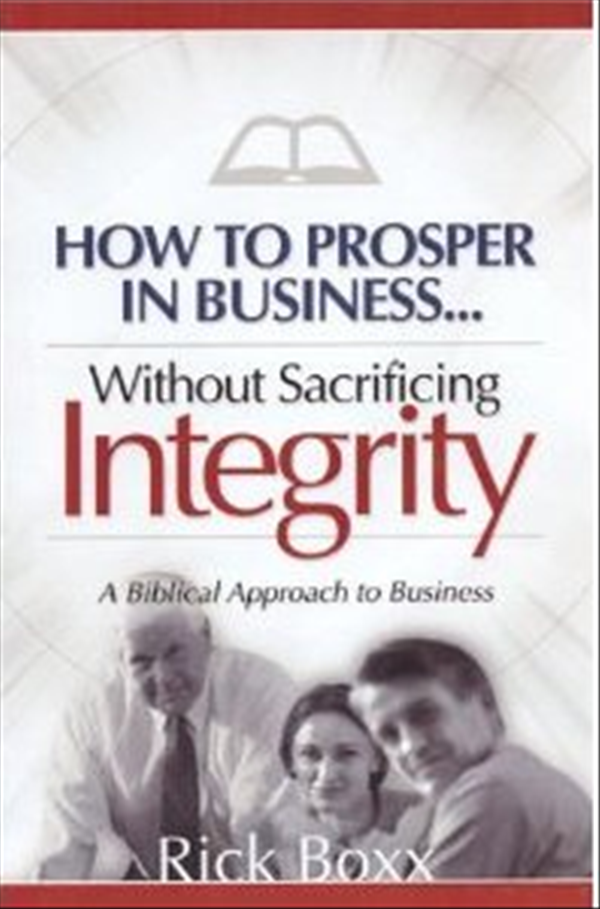 To survive long term, businesses must be profitable. You can accomplish this objective with integrity, or you can do it by whatever means you feel justifies the end, such as fraud, deceit, and ruthless business practices. Click here to purchase.
"How well are you modeling Faith, Integrity, Relationships, and Excellence in your work? Find out by taking Integrity Resource Center's free FIRE Assessment!"
Contact Rick Boxx at www.integritymoments.org, and to learn more about Integrity Resource Center go to integrityresource.org.