Sweet Revenge
By: Rick Boxx
October 12, 2012
Someone strolled by who owed Matt's company money. It was an unexpected opportunity for Matt to confront the individual in an attempt to receive payment.
Matt's agenda quickly turned to revenge when Matt noticed this man was with a friend. The possibility of embarrassing Matt's customer motivated him even more. As Matt prepared to confront the individual, the Lord convicted him and changed his heart from revenge to love and mercy.
In Matthew 5:43 Jesus taught "You have heard that it was said, 'Love your neighbor and hate your enemy. But I tell you: Love your enemy and pray for those who persecute you."
That day, God delivered Matt from the bondage of anger and resentment. Even though Matt never received payment, he did receive a blessing of freedom and peace.
Today's Integrity Moment was adapted with permission and courtesy of our guest author, Matt Cline.
Integrity Resource Center can help train your team or consult with your organization on shaping a biblically based culture. Learn more.
Rick Boxx's How to Prosper in Business without Sacrificing Integrity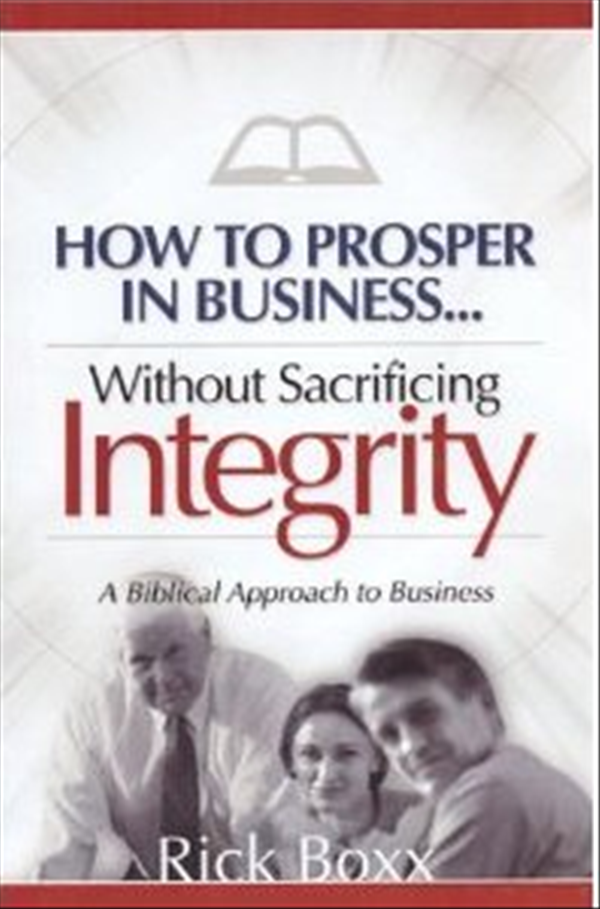 To survive long term, businesses must be profitable. You can accomplish this objective with integrity, or you can do it by whatever means you feel justifies the end, such as fraud, deceit, and ruthless business practices. Click here to purchase.
"How well are you modeling Faith, Integrity, Relationships, and Excellence in your work? Find out by taking Integrity Resource Center's free FIRE Assessment!"
Contact Rick Boxx at www.integritymoments.org, and to learn more about Integrity Resource Center go to integrityresource.org.