Payment for the Past
By: Rick Boxx
October 15, 2010

When I first started ministering to business leaders I felt God wanted me to invest a day to discover anything in my past that needed to be addressed. After a long, painful, and expensive day of prayer, repentance and restitution, God brought to mind something I wasn't sure how to address.

One of my former mistakes included monies owed to a company that no longer existed. At first I thought I was off the hook, until I stumbled across Numbers 5:8. God commanded Moses, "But if that person has no close relative to whom restitution can be made for the wrong, the restitution belongs to the Lord and must be given to the priest."

Out came the checkbook to write one more check, this one payable to my church.
Contact Rick Boxx at www.integritymoments.org, and to learn more about Integrity Resource Center go to integrityresource.org.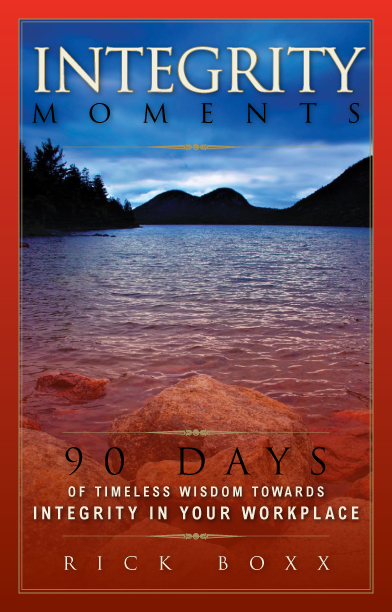 For more daily wisdom for the workplace check out Rick's devotional book "Integrity Moments." It makes a great gift as well!
Integrity Moments
90 Days of Timeless Wisdom Towards Integrity In Your Workplace
By: Rick Boxx