Amending the Past
By: Rick Boxx
October 19, 2010
While teaching on faith in the workplace at a men's conference I was asked, "How do I fix the damage I've done in the past?" This man shared that he recently became a Christian, and he had many regrets of how he had treated his employees. He desired to make it right.

In Luke 19:8 Zacchaeus also faced the reality of his past and proclaimed, "Look, Lord! Here and now I give half of my possessions to the poor and if I have cheated anybody out of anything, I will pay back four times the amount."

If you need to make amends for your past, the prescription may be different than Zacchaeus', but your heart for repentance and restitution should be the same. God will direct you, just ask Him.
Contact Rick Boxx at www.integritymoments.org, and to learn more about Integrity Resource Center go to integrityresource.org.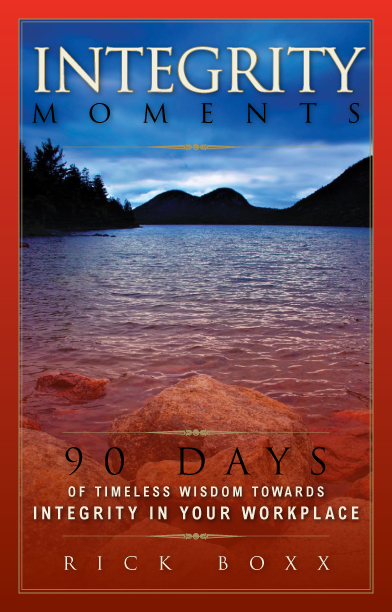 For more daily wisdom for the workplace check out Rick's devotional book "Integrity Moments." It makes a great gift as well!
Integrity Moments
90 Days of Timeless Wisdom Towards Integrity In Your Workplace
By: Rick Boxx