From Adversity to Hope
By: Rick Boxx
October 27, 2010
According to a Wall Street Journal article, Dr. Mark Seery was one of the researchers involved in a study on "the impact of adversity on people's mental health." Dr. Seery, a psychology researcher at the University at Buffalo, discovered that adversity can make us more resilient.
They discovered that people who have experienced two to four adverse events in their life are better off emotionally than those who have yet to face significant adversity.
This may seem surprising to these researchers, but it wouldn't be news to the Apostle Paul. In Romans 5:3-4 he wrote, "We also rejoice in our sufferings, because we know that suffering produces perseverance; perseverance, character; and character, hope."
When you face adversity in your workplace, be encouraged, hope is on its way.
Contact Rick Boxx at www.integritymoments.org, and to learn more about Integrity Resource Center go to integrityresource.org.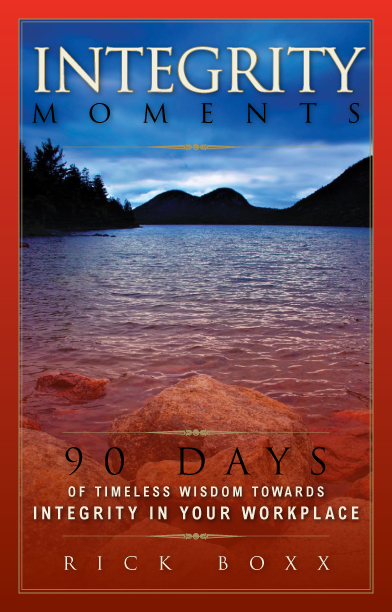 For more daily wisdom for the workplace check out Rick's devotional book "Integrity Moments." It makes a great gift as well!
Integrity Moments
90 Days of Timeless Wisdom Towards Integrity In Your Workplace
By: Rick Boxx