The Source of Excellence
By: Rick Boxx
October 30, 2012
Randy is a busy man. He owns three car dealerships, is responsible for hundreds of employees, and serves in countless kingdom building activities. That's why I was impressed when Randy shared with me that although it's tough, he is still committed to getting away once a quarter to spend a day with the Lord.
It's those times alone with God when we can pray and listen for God's wisdom and seek direction. I personally have learned, and suspect Randy would affirm, that some of the most powerful insights, and most important decisions, have flowed out of those dedicated times with God.
Colossians 4:2 teaches, "Devote yourselves to prayer, being watchful and thankful."
If you desire excellence in your work, invest time with the source of all wisdom, your Heavenly Father.
Ken Eldred'sThe Integrated Life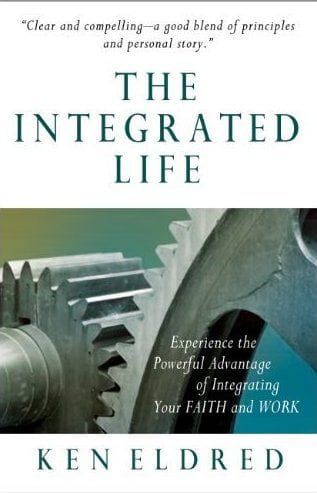 Eldred reveals how to find a deep integration between our work and faith such that all areas of our lives further God's kingdom, glorify him, and fulfill our life mission. Click here to purchase.
"How well are you modeling Faith, Integrity, Relationships, and Excellence in your work? Find out by taking Integrity Resource Center's free FIRE Assessment!"
Contact Rick Boxx at www.integritymoments.org, and to learn more about Integrity Resource Center go to integrityresource.org.