Let Justice Roll
October 2, 2010
By: Rick Boxx
Bell, California is not a big city, but it used to pay big wages. That is until the authorities arrested the mayor and most of the city council for fraud.
According to the Wall Street Journal, alleged corruption and misappropriation of funds were pervasive in this small Latino community. The former city manager paid himself $1.1 million in annual compensation. He paid his assistant $540,000. Even part time city council members pulled down $96,000 a year. This doesn't include the lavish perks and other corruption uncovered.
The Apostle Paul warned us in Romans 2:8, "But for those who are self seeking and who reject the truth and follow evil, there will be wrath and anger."
Whether it's now or later, injustice for selfish gain will result in unwanted consequences.
Contact Rick Boxx at www.integritymoments.org, and to learn more about Integrity Resource Center go to integrityresource.org.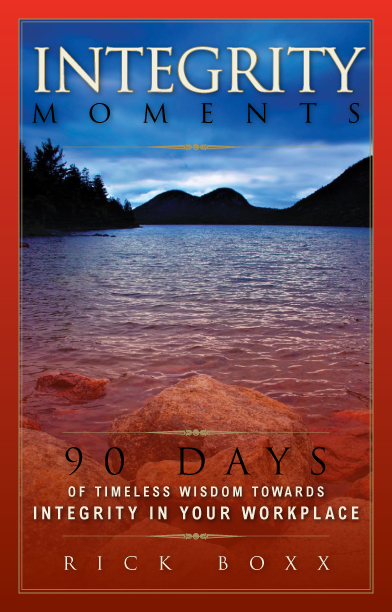 For more daily wisdom for the workplace check out Rick's devotional book "Integrity Moments." It makes a great gift as well!
Integrity Moments
90 Days of Timeless Wisdom Towards Integrity In Your Workplace
By: Rick Boxx