Gordon Gecko is Back
October 5, 2010
By: Rick Boxx
Gordon Gecko, the famous character in the 1987 movie "Wall Street" epitomized greed in the 1980s. Insider trading scandals, hostile takeovers, and Wall Street's pervasive pursuit of wealth at any cost, pervaded the news.
Many hoped that the lessons of the 80s had been learned. Yet, 20 years later Gordon Gecko is back in a new movie and all he represents on Wall Street.
Paul talked about the wicked in Romans 1:28. He said, "Since they did not think it worthwhile to retain the knowledge of God, he gave them over to a depraved mind, to do what ought not to be done. They have become filled with every kind of wickedness, evil, greed and depravity."
Unfortunately, until everyone on Wall Street serves God instead of money, greed is inevitable.
Contact Rick Boxx at www.integritymoments.org, and to learn more about Integrity Resource Center go to integrityresource.org.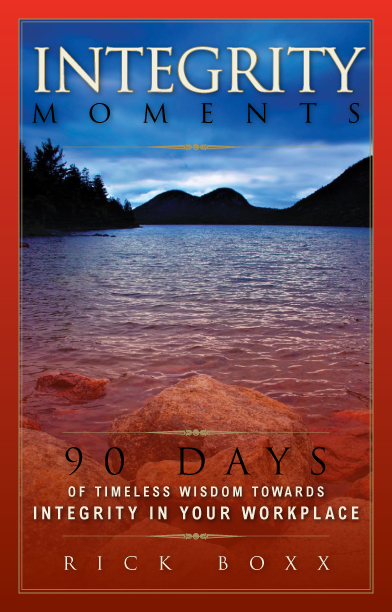 For more daily wisdom for the workplace check out Rick's devotional book "Integrity Moments." It makes a great gift as well!
Integrity Moments
90 Days of Timeless Wisdom Towards Integrity In Your Workplace
By: Rick Boxx