Chipotle's Day in Court
By: Rick Boxx
October 13, 2010
9 inches of wall cost Chipotle hundreds of thousands of dollars. According to the Kansas City Star, a man in a wheelchair won his appeal against Chipotle for discriminating against his disability.


He claimed Chipotle's wall was 45 inches high, instead of the 36 inches required by the American Disabilities Act. This prevented him from seeing the ingredients, and enjoying the experience.


Proverbs 31:9 teaches, "Open your mouth, judge righteously, and defend the rights of the afflicted and needy."


Judging righteously is challenging. Those in wheelchairs need advocates, yet in this case, Chipotle offered alternatives for the disabled, and had already begun retrofitting stores prior to the ruling.


If forced to judge a similar situation, I would have bathed it in prayer, and leaned towards defending the afflicted.
Contact Rick Boxx at www.integritymoments.org, and to learn more about Integrity Resource Center go to integrityresource.org.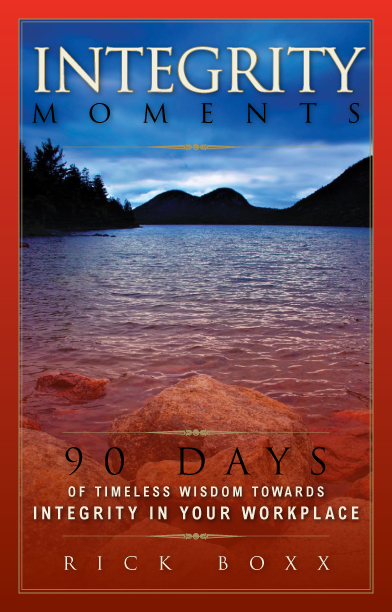 For more daily wisdom for the workplace check out Rick's devotional book "Integrity Moments." It makes a great gift as well!
Integrity Moments
90 Days of Timeless Wisdom Towards Integrity In Your Workplace
By: Rick Boxx