Deception and Debt
By: Rick Boxx
October 16, 2015
While in banking, I inherited a past due loan. Foreclosure on this cattle operation seemed likely so a credit analyst and I went to inspect our customer's livestock.
Our customer drove us into a small fenced area where most of his cattle resided. My credit analyst counted thirty cows in this one pen. I also counted thirty.
When the rancher remembered he had pledged sixty cows to the loan, he began to argue that there were sixty cows in that pen.
Too much debt can drive some to become deceivers.
Ephesians 5:6 teaches, "Let no one deceive you with empty words, for because of such things God's wrath comes on those who are disobedient."
If someone owes you money, remember truth can sometimes be elusive, especially when debt is involved.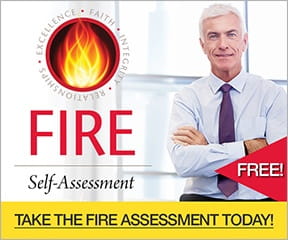 Learn more about Rick Boxx and Integrity Resource Center