A Deep Resolve
By:Rick Boxx
October 23, 2015
Brad, a young entrepreneur I consulted with years ago, assumed that debt was his friend until the economy declined. The burden of too much debt caused his attitude to change.
He became so resolved to get debt-free that he eliminated his independent contractors and began working 80 hours a week until the debt disappeared. In less than a year Brad became totally debt-free!
Changing your circumstances can require a deep resolve.
The prophet Daniel modeled this level of resolve. In Daniel 1:8 we read, "But Daniel resolved not to defile himself with the royal food and wine, and he asked the chief official for permission not to defile himself this way." Daniel's persistence led to success.
If debt has you in bondage, resolve to overcome it and let God lead you towards success.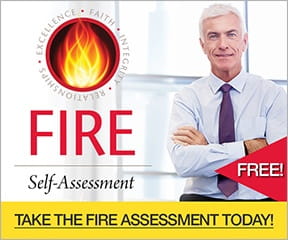 Learn more about Rick Boxx and Integrity Resource Center