Dig Deeper
By: Rick Boxx
September 14, 2011
Imagine if Abraham Lincoln were running for President today. Could he be elected? Andrew Roberts in a Wall Street Journal article titled, "Our Obsession With Looking Presidential" contends that today's media would likely crush Lincoln because of his physical attributes.
In our era of visual communication and limited personal contact with our governmental leaders, we do seem to lean towards a more shallow assessment of candidates.
Isaiah 53 prophesies about the looks of the coming Messiah when Isaiah wrote, "He had no beauty or majesty to attract us to him, nothing in his appearance that we should desire him."
When selecting leaders we all need to go beyond the shallowness of looks and remember even Jesus would have had trouble competing on TV. Let's dig a little deeper.
For help in doing business with
integrity buy a copy of Rick's book.
How To Prosper in Business... Without Sacrificing Integrity.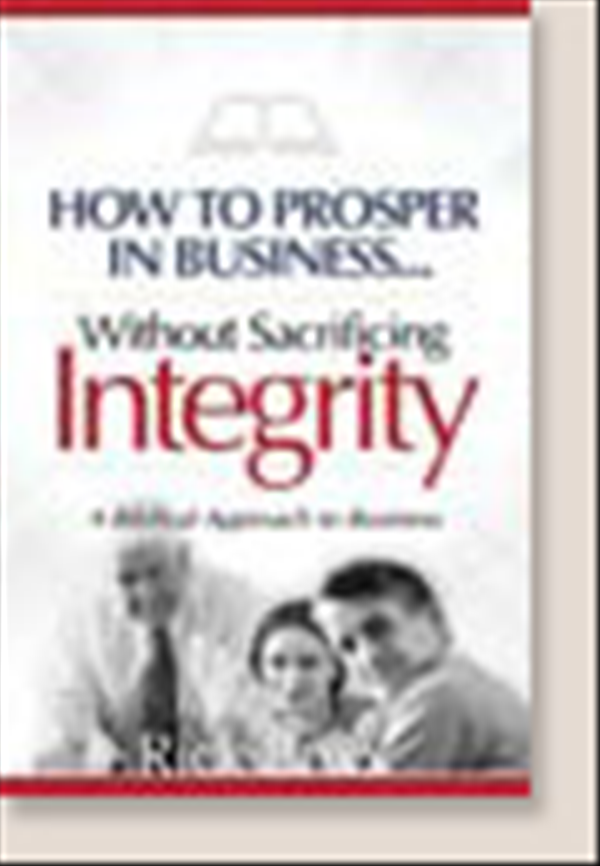 Contact Rick Boxx at www.integritymoments.org, and to learn more about Integrity Resource Center go to integrityresource.org.