Seizing the Opportunity
By Rick Boxx
September 16, 2010
A Wall Street Journal reporter changed his line of questioning and asked Donnie Smith, CEO of Tyson Foods, "Does your faith affect the way you manage?"
Knowing shareholders, board members, and peers would read his response, Mr. Smith could have artfully deflected the question. Instead, he built a case for the Bible in business. Part of his response included, "My faith influences how I think, what I do, what I say."
The Apostle Paul wrote in Colossians 4:5-6, "Be wise in the way you act toward outsiders; make the most of every opportunity. Let your conversation be always full of grace, seasoned with salt, so that you may know how to answer everyone."
Thank God for leaders like Donnie Smith who seize every opportunity to give God praise.

Contact Rick Boxx at www.integritymoments.org.
To learn more about Integrity Resource Center go to www.integrityresource.org
To better abide and walk with God in your workplace click here and order Richard Blackaby's "Unlimiting God".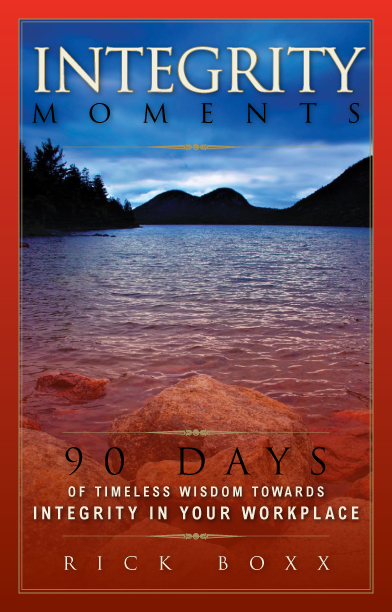 Integrity Moments Devotional
Start your day with Rick Boxx' devotional thoughts for the workplace, complete with biblical insights and thought provoking questions. 90 days of inspiration will lead you on a journey of encouragement as you walk out your work in a manner pleasing to God.
For more biblical teaching and resources from Rick Boxx and the Integrity Resource Center please visit integrityresource.org.