Fearing Job Loss
By: Rick Boxx
September 16, 2011
A friend of mine has been in a secure job for years, but now his employer's income is down 50%. He fears becoming a casualty of the downturn.
A recent Gallup poll revealed that 30% of U.S. Workers also fear losing their job. This is double what it was in 2008. Fear can paralyze productive behavior.
In Luke 21:34, Jesus prepared his disciples for future difficulties when he said, "Be careful, or your hearts will be weighed down with dissipation, drunkenness and the anxieties of life, and that day will close on you unexpectedly like a trap."
If you're one of those fearing job loss, Jesus also said, "Do not worry about tomorrow, for tomorrow will worry about itself. Each day has enough trouble of its own."
For help in doing business with
integrity buy a copy of Rick's book.
How To Prosper in Business... Without Sacrificing Integrity.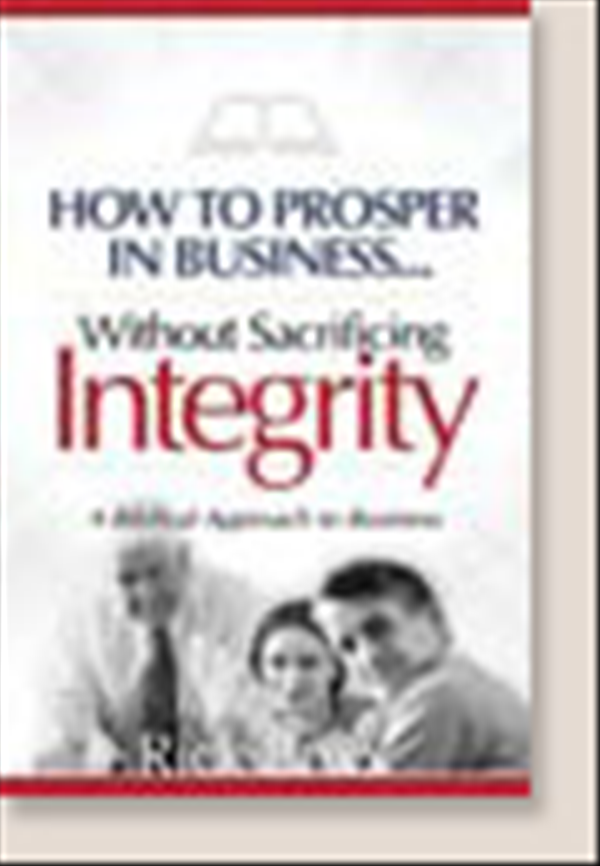 Contact Rick Boxx at www.integritymoments.org, and to learn more about Integrity Resource Center go to integrityresource.org.