A Long Shadow
By Rick Boxx
September 17, 2010
Manute Bol was a big man who left a long shadow. Unfortunately, this NBA basketball star, who measured 7 foot 7 inches tall, died at an early age due to kidney failure related to diseases contracted in his home country of Sudan.
Although Manute is no longer with us, his passion and his work for serving the poor in Sudan soars. In spite of his death, money continues to pour into his favorite ministry, Sudan Sunrise.
His sacrificial life put a national spotlight on his work for the poor, which has sparked incredible generosity.
Proverbs 29:7 teaches, "The righteous care about justice for the poor, but the wicked have no such concern."
Mr. Bol leveraged his basketball talents for the poor. How might we use our talents to do likewise?

Contact Rick Boxx at www.integritymoments.org.
To learn more about Integrity Resource Center go to www.integrityresource.org
To better abide and walk with God in your workplace click here and order Richard Blackaby's "Unlimiting God".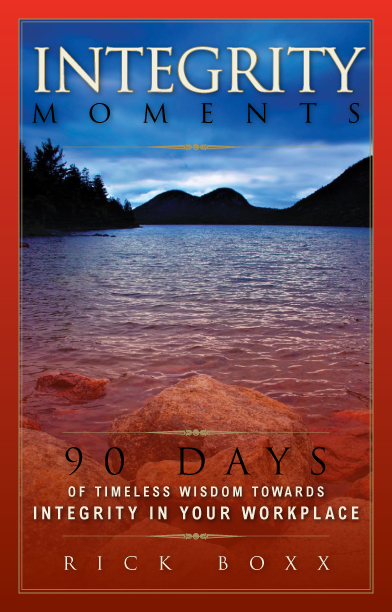 Integrity Moments Devotional
Start your day with Rick Boxx' devotional thoughts for the workplace, complete with biblical insights and thought provoking questions. 90 days of inspiration will lead you on a journey of encouragement as you walk out your work in a manner pleasing to God.
For more biblical teaching and resources from Rick Boxx and the Integrity Resource Center please visit integrityresource.org.