Seeking Joy
By Rick Boxx
September 20, 2010
According to a Los Angeles Times article, researchers from Princeton have determined that $75,000 a year is the magical amount for happiness. Their study determined that feelings did not improve for people making income above $75,000 a year.
It also revealed that people making less than $75,000 reported decreasing happiness. Being divorced or sick also had worse effects on poor people than it did on wealthier ones.
Our culture has a fascination with "happiness." In Nehemiah 8:10, Nehemiah told a weeping audience, "Do not grieve, for the joy of the Lord is your strength."
Happiness revolves around circumstances, while joy revolves around the condition of our soul. If you're looking for strength to get through your day at work, seek the joy of the Lord. It's not as fleeting as happiness.

Contact Rick Boxx at www.integritymoments.org.
To learn more about Integrity Resource Center go to www.integrityresource.org
To better abide and walk with God in your workplace click here and order Richard Blackaby's "Unlimiting God".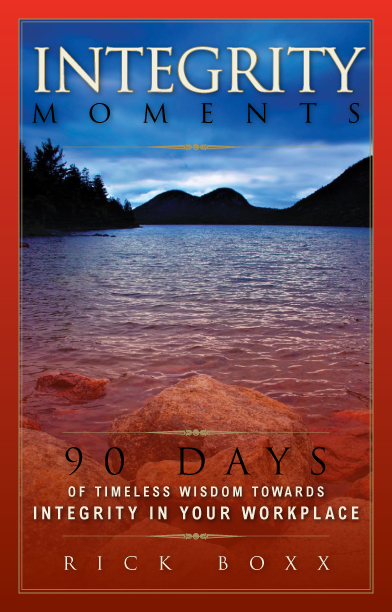 Integrity Moments Devotional
Start your day with Rick Boxx' devotional thoughts for the workplace, complete with biblical insights and thought provoking questions. 90 days of inspiration will lead you on a journey of encouragement as you walk out your work in a manner pleasing to God.
For more biblical teaching and resources from Rick Boxx and the Integrity Resource Center please visit integrityresource.org.