Clean Floors and Clean Feet
By: Rick Boxx
September 22, 2014
With the broom and dust pan in his hand, my friend, Matt, reluctantly swept up the jobsite debris. As a business owner, he felt cleaning up was beneath him.
He wanted to spend his time on more important tasks and leave the cleaning to his employees. But then he reflected on the servant approach Jesus modeled.
In John 13, Jesus served in a role beneath Him. It says, "After that, he poured water into a basin and began to wash his disciples' feet, drying them with the towel that was wrapped around him." Christ modeled the most humbling task of His day as an example to his disciples.
As followers of Christ, our leadership begins with demonstrating the skills and attitudes of a servant. The result is faithful followers.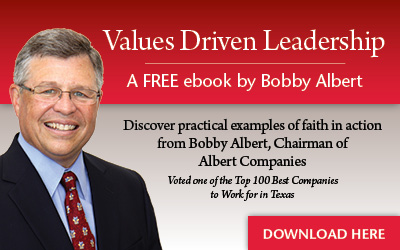 Learn more about Rick Boxx and Integrity Resource Center