The Advice Gap
By Rick Boxx
September 21, 2010
Jeffrey Zaslow in a Wall Street Journal article claims that the "advice gap" is widening. He believes that 16 to 32 year olds, often called Generation Y, are less willing to listen to their elders than previous generations.
Without much evidence, Zaslow claims "People from Generation Y assume their peers know best."
King Rehoboam had a similar philosophy. In 2 Chronicles 10:8 we learn, "But Rehoboam rejected the advice the elders gave him and consulted the young men who had grown up with him and were serving him." King Rehoboam lost ½ of his kingdom, due to ignoring the advice of elders.
Personally, I'm impressed by the number of young leaders seeking counsel, but we all should remember, "Don't undervalue the advice of your elders."

Contact Rick Boxx at www.integritymoments.org.
To learn more about Integrity Resource Center go to www.integrityresource.org
To better abide and walk with God in your workplace click here and order Richard Blackaby's "Unlimiting God".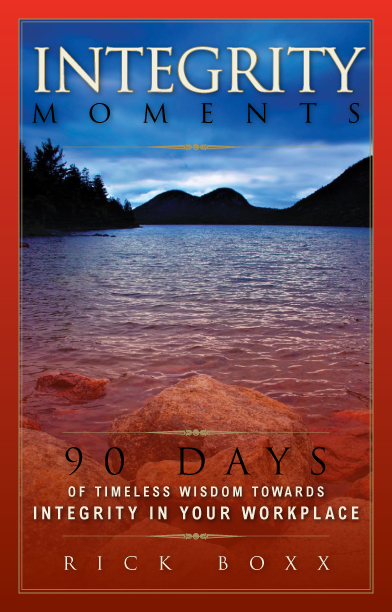 Integrity Moments Devotional
Start your day with Rick Boxx' devotional thoughts for the workplace, complete with biblical insights and thought provoking questions. 90 days of inspiration will lead you on a journey of encouragement as you walk out your work in a manner pleasing to God.
For more biblical teaching and resources from Rick Boxx and the Integrity Resource Center please visit integrityresource.org.