Slow to Anger
By: Rick Boxx
September 26, 2012
It was nearing the end of Matt's business fiscal year when he landed one of his biggest contracts of the season. This account was going to set new revenue records for their business.
But their joy quickly turned to disappointment when the offer was pulled off the table at the last moment. Frustrated and angered, Matt planned to confront the individual, giving them a piece of his mind. But at the last moment, he had a change of heart and decided to remain silent.
Proverbs 29:11 describes the wisdom in holding back our anger. "A fool gives full vent to his anger, but a wise man keeps himself under control." Before you react to a situation, act in the form of prayer. God will lead you to an appropriate response.
Today's "Integrity Moment "was adapted with permission from the writings of Matt Cline.
Have you see God answering prayers and changing things? Click here to share your story!
Rick Boxx's How to Prosper in Business without Sacrificing Integrity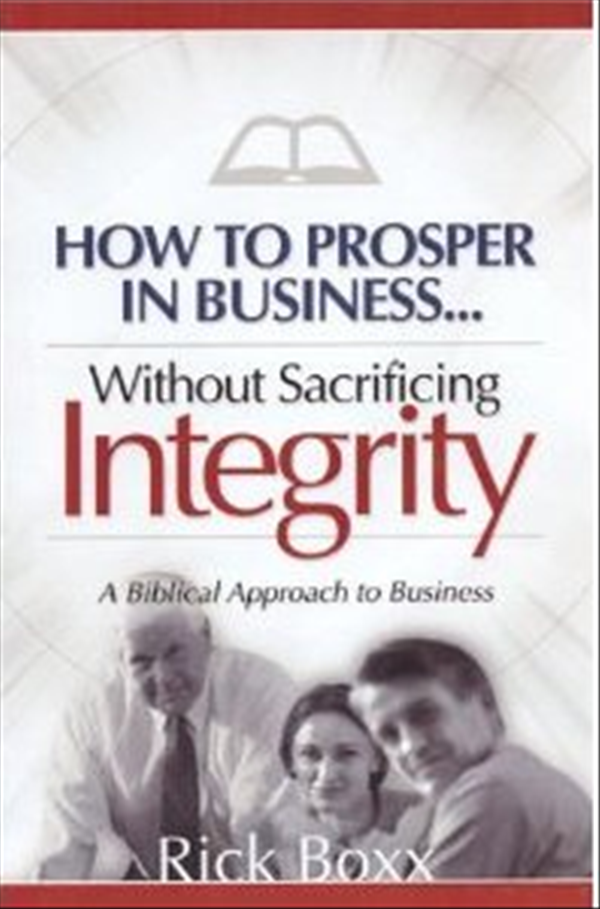 To survive long term, businesses must be profitable. You can accomplish this objective with integrity, or you can do it by whatever means you feel justifies the end, such as fraud, deceit, and ruthless business practices. Click here to purchase.
"How well are you modeling Faith, Integrity, Relationships, and Excellence in your work? Find out by taking Integrity Resource Center's free FIRE Assessment!"
Contact Rick Boxx at www.integritymoments.org, and to learn more about Integrity Resource Center go to integrityresource.org.