Empowering Others
By Rick Boxx
September 27, 2010
When I have a project that needs done, I have a tendency to think about how I'm going to do it. An effective leader, however, considers whose best to do that job, and then releases it and empowers them.
God created the animals, birds, and fish and could have managed them perfectly. Yet, Psalm 8:4-6 teaches, "What is man that you are mindful of him, the son of man that you care for him? You made him a little lower than the heavenly beings and crowned him with glory and honor. You made him ruler over the works of your hands."
God empowered us to help Him in His work. He knows there's value to Him and us when He does.
What project do you need to release today?

Contact Rick Boxx at www.integritymoments.org.
To learn more about Integrity Resource Center go to www.integrityresource.org
To better abide and walk with God in your workplace click here and order Richard Blackaby's "Unlimiting God".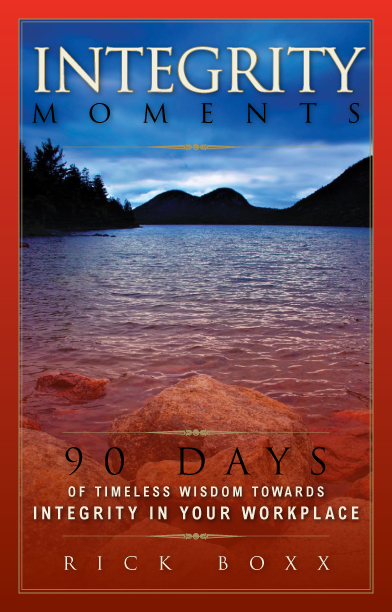 Integrity Moments Devotional
Start your day with Rick Boxx' devotional thoughts for the workplace, complete with biblical insights and thought provoking questions. 90 days of inspiration will lead you on a journey of encouragement as you walk out your work in a manner pleasing to God.
For more biblical teaching and resources from Rick Boxx and the Integrity Resource Center please visit integrityresource.org.