Injustice in Wisconsin
September 30, 2010
By: Rick Boxx
Ken Kratz, a Wisconsin District Attorney, sent 30 inappropriate text messages to a domestic abuse victim, while handling her case. According to the Associated Press, Mr. Kratz's text messages included sexual propositions.
The state "Office of Lawyer Regulation" added to the injustice by ruling that Kratz's behavior was inappropriate, but not "misconduct."
In 2 Chronicles 19:6-7 Jehoshaphat warned his judges, "Consider carefully what you do, because you are not judging for man but for the Lord, who is with you whenever you give a verdict. Now let the fear of the Lord be upon you. Judge carefully, for with the Lord our God there is no injustice or partiality or bribery."
If you serve as a judge, remember you're judging for the Lord, and eventually you'll be judged as well.
Contact Rick Boxx at www.integritymoments.org, and to learn more about Integrity Resource Center go to integrityresource.org.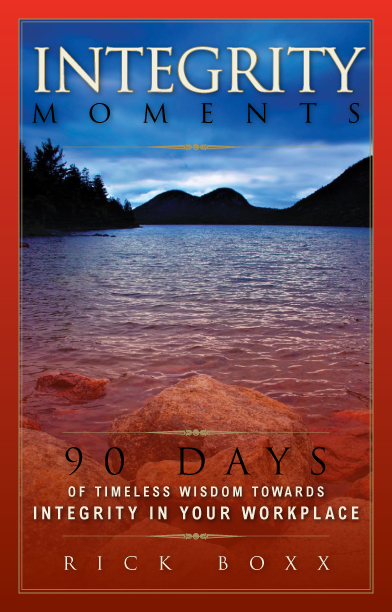 For more daily wisdom for the workplace check out Rick's devotional book "Integrity Moments." It makes a great gift as well!
Integrity Moments
90 Days of Timeless Wisdom Towards Integrity In Your Workplace
By: Rick Boxx