Full Disclosure Desired
By: Rick Boxx
September 9, 2011
Withholding information sometimes is more harmful than full disclosure. This seemed true when the Superintendent of the Kansas City Missouri schools announced his resignation, with no reason given.
Immediately, the press speculated it was due to a rift between the superintendent and the school board chairman. One board member even resigned, believing, as well, that the resignation related to the board chairman.
A couple of days later, a press conference in Detroit revealed that the superintendent had already accepted another position in Michigan, leaving a trail of collateral damage.
Jesus taught in Luke 8:17, "For there is nothing hidden that will not be disclosed, and nothing concealed that will not be known or brought out into the open."
Full disclosure of change is usually better sooner rather than later.
For help in doing business with
integrity buy a copy of Rick's book.
How To Prosper in Business... Without Sacrificing Integrity.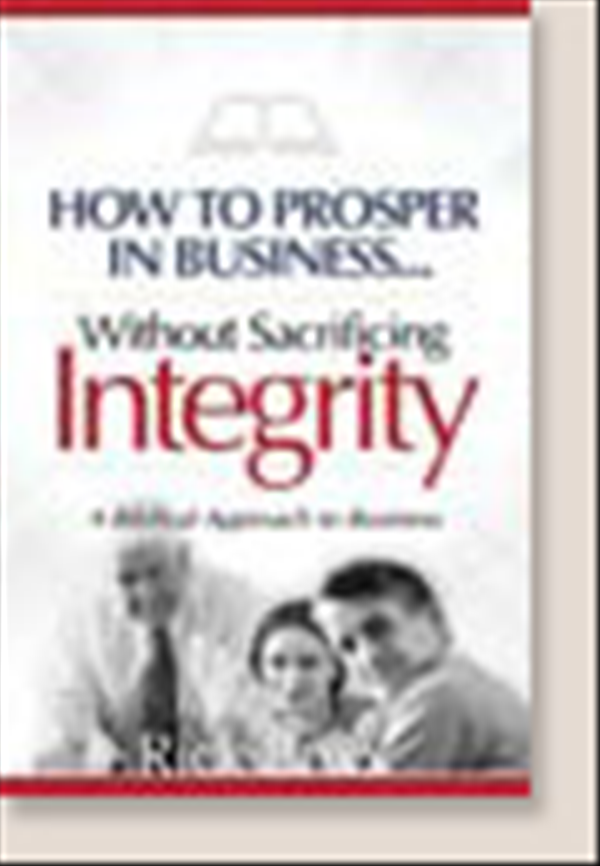 Contact Rick Boxx at www.integritymoments.org, and to learn more about Integrity Resource Center go to integrityresource.org.