Do Not Fear
By: Rick Boxx
September 21, 2015
A pastor called me for advice. His church had not properly reported his income to the IRS, resulting in him receiving notice that the IRS had seized his bank account and was garnishing his wages.
These are the times when fear can overwhelm us! God knew that Israel would have those kinds of days when fear would overcome them in the face of a vast enemy.
In Deuteronomy 20 we read, "When you go out to battle against your enemies and see horses and chariots and people more numerous than you, do not be afraid of them; for the LORD your God, who brought you up from the land of Egypt, is with you."
If you're facing a daunting challenge, do not be afraid, God is with you. Pray and trust in Him.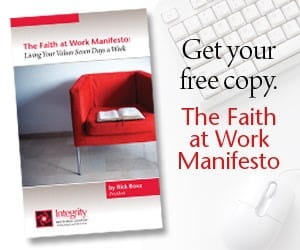 Learn more about Rick Boxx and Integrity Resource Center