Tu crees que Dios es uno; bien haces. Tambien los demonios creen y tiemblan. ¿Maas quieres saber, hombre vano, que la fe sin obras es muerta?
Santiago 2:19-20 RV
Yo me convertí en una creyente que volvió-a-nacer durante el Movimiento de Jesus de los años 60 y 70 cuando las "alabanzas" en los parques y bautismos en las playas causaron sensacion. ¿Una de las declaraciónes más poderosas y profundas que oí repetidamente durante aquellos días era, "Si tu fueras detenido por ser Christiano, tendrian suficiente pruebas para condenarte?" Nunca he olvidado el desafío de aquellas palabras, y oro nunca lo voy a hacer, particularmente ahora que Dios me ha dado el honor de ser identificada como una escritora/conferencista cristiana. Esto es un privilegio imponente el de proclamar la verdad de la Palabra de Dios, pero ese privilegio pierde su poder si no practico lo que predico. ¿En otras palabras, si qué digo que creo no gobierna el modo que vivo, realmente lo creo?
Déjame darte un ejemplo. ¡Imaginate que me siento en un cuarto con un grupo de la gente cuándo alguien viene entrando corriendo y gritando, "¡el edificio está en llamas!"
Si entonces muchos en aquel cuarto se levantan y corren fuera, mientras me quedo yo dentro con unos otros rezagados y hablo del hecho que el edificio está quemandose — "¿oyes eso?" El edificio está quemandose. ¡Eso es terrible! ¿No te alegras que alguien nos avisó? ¡Porque este edificio entero está a punto de quemarse todo! ¡Gracias a Dios fuimos alertados a tiempo! ¿"me salvará mi llamada "fe"? Puedo reclamar el hecho de creer que el edificio arde en llamas, pero si no actúo con aquella fe, no vale nada. Voy a incenerarme junto con el edificio.
Eso es exactamente a lo que Santiago se estaba refiriendo cuando dijo, "la fe sin obras está muerta." Tan seguro como yo me hubiera muerto en ese edificio que se estaba incendiando si no hubiera actuado en el hecho de que el edificio estaba quemandose, así tambien nuestras palabras de fe caen en oidos sordos si nosotros no estamos viviendo de acuerdo a la palabras que proclamamos. Todos nosotros hemos conocido gente que, cuando presentadas con la fe salvadora del evangelio de Jesuscristo, defienden su negación de hacer un compromiso personal al Salvador y a la verdad de Su evangelio diciendo algo asi como, "Ey, Yo creo en Dios. Simplemente no quiero ser fanatica acerca de eso." Lo siento, pero de acuerdo a las Escrituras, creer en Dios no es suficiente. Los demonios del infierno y aún el propio Satanás creen eso – tanto, que hasta tiemblam solamente con pensar en lo que eso significa. ¿Los salvará eso de un tormento eterno y de la separación de Dios? Absolutamente no. Así es que ¿porque deben los humanos ser distintos?
Como proclamadores del único camino al cielo – Jesus, "el Camino, la Verdad, y la Vida" – debemos de estar dispuestos a ser fanáticos acerca de nuestra creencia y devoción a Él. Sin venderse, sin compromisos, sin una fe tibia. Nosotros debemos de permitir que nuestros lectores y el publico que nos escucha nos vean salir de ese edificio que estaa quemandose, así como nosotros les avisamos a ellos que hagan lo mismo. No tenemos cupo para comprometernos, mis queridos amigos. Yo, por lo menos, si me arrestan por ser una Cristiana, deseo asegurarme que tendran suficiente evidencia para condenarme.
***
You believe that there is one God. You do well.
Even the demons believe and tremble!
But do you want to know, O foolish man,
that faith without works is dead?
James 2:19-20
I became a born-again believer during the Jesus Movement of the '60s and '70s, when "praise-ins" at the park and baptisms at the beach were all the rage. One of the most powerful and profound statements I heard repeatedly during those days was, "If you were arrested for being a Christian, would there be enough evidence to convict you?"
I have never forgotten the challenge of those words, and I pray I never will, particularly now when God has given me the honor of being identified as a Christian writer/speaker. It is an awesome privilege to proclaim the truth of God's Word, but that privilege loses its power if I don't practice what I preach. In other words, if what I say I believe doesn't govern the way I live, do I really believe it?
Let me give you an example. Imagine that I am sitting in a room with a group of people when someone comes running into that room yelling, "The building is on fire!" If, at that point, many in that room get up and run outside, while I stay inside with a few other stragglers and discuss the fact that the building is on fire—"Did you hear that? The building is on fire. That's terrible! Aren't you glad someone let us know? Why, this entire building is about to burn to the ground! Thank God we were alerted on time!"—will my so-called "faith" save me? I may claim to believe the fact that the building is on fire, but if I don't act on that faith, it is worthless. I'm going down with the burning building.
That's the exact thing James was referring to when he said, "faith without works is dead." As surely as I would die in that burning building if I didn't act on my belief that the building was on fire, so our words of faith fall on deaf ears if we aren't living according to the words we proclaim. We've all known people who, when presented with the saving faith of the gospel of Jesus Christ, defend their refusal to make a personal, wholehearted commitment to the Savior and the truth of His gospel by saying something like, "Hey, I believe in God. I just don't want to be a fanatic about it." Sorry, but according to the Scriptures, believing in God isn't enough. The demons of hell and even Satan himself believe that much—so much so that they tremble at the thought of what that means. Will that save them from eternal torment and separation from God? Absolutely not. So why should humans be any different?
As proclaimers of the one and only way to heaven—Jesus, "the Way, the Truth, and the Life"—we must be willing to be fanatics about our belief in and devotion to Him. No selling out, no compromises, no lukewarm faith. We dare not exhibit any less than complete commitment to that one and only way. We must let our readers and listeners see us running out of that burning building, even as we warn them to do the same. There is no time or room for compromise, beloved. I, for one, if arrested for being a Christian, want to be sure there is enough evidence to convict me.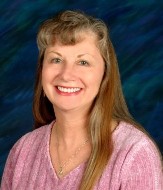 Kathi Macias, popular speaker and prolific author, is an Angel-award winning writer who has published twenty-one books and hundreds of articles. Whether keyboarding her latest book, keynoting a conference, or riding on the back of her husband's Harley, Kathi "Easy Writer" Macias is a lady on a mission to communicate God's vision. Her insightful words—filled with passion, humor and soul nourishment—refresh audiences from all walks of life. To book Kathi for your next event, email kenbarry@thebarryagency.com. For more information, visit www.KathiMacias.com. Spanish translations by Cynthia Alcantara (cynthia.alcantara1@gmail.com).