"Y conoceréis la verdad y la verdad os hará libres."
San Juan 8:32 RV Hace algún tiempo, mi marido y yo asistimos al estreno en Hollywood de "El Alba de Septiembre," y fue una historia impresionante. Yo me sabía la historia muy bien, por supuesto, porque serví como la re-escritora y redactora en el libro adjunto por el mismo nombre, pero aún así fue una gran experiencia el poder ver la historia presentada en la pantalla.
La historia es acerca de una caravana de vagones con personas, la mayor parte cristianas, que fueron asesinadas salvajemente por un grupo de mormones en Praderas de la Montaña en Utah en el 11 de septiembre de 1857, todo hecho en el nombre de su llamado dios. Y sin embargo, nosotros que conocemos y adoramos al Dios verdadero y a Su Hijo Jesucristo comprendemos que esta masacre llena-de-odio vino directamente del hoyo del infierno y no el trono del cielo.
La verdad importa, y eso dio en el blanco realmente conmigo y con Al y yo me "mezclé entre las estrellas" en la fiesta que siguió con el equipo de filmación después de la presentación de la película. Aunque fue muy agradable conocer y hablar con Jon Voight y muchos de los otros involucrados en la escritura, la producción, y en la actuación de esta película, nosotros descubrimos que las verdaderas estrellas fueron el grupo de personas que vinieron de todas partes del país para al fin poder ver la historia de sus antepasados revelada en la pantalla cinematográfica.
Como usted puede ver, aunque los mormones asesinaron a hombres, mujeres, y niños, ellos preservaron vivos a los niños más pequeñines y a los bebes que eran demasiado jóvenes para hablar y por lo tanto contar la verdad de ese día tan horrible. Es sólo por la gracia de Dios e intervención milagrosa que la verdad no fue enterrada para siempre. Los descendientes de esos pequeños sobrevivientes de la masacre de Praderas de la Montaña se sintieron estremecidos y fueron aliviados porque la historia de sus antepasados al fin fue contada, y doy gracias a Dios que pude tener una diminuta parte en contar esa historia.
Dios nos ha llamado como cristianos a dar nuestras vidas proclamando la verdad—Su verdad—y sabemos que Jesús dijo, "SOY el Camino, la Verdad, y la Vida; nadie viene al Padre sino por Mí". En un día cuando el progresismo ideológico y la tolerancia son aceptables, ese no es un mensaje popular, pero es el único mensaje que pondrá sinceramente a las personas en libertad. Párense fuertemente, mis queridos amigos, en nuestro llamamiento y compromiso a proclamar la verdad de Dios en cada oportunidad. Vivimos en un mundo de personas que están en la esclavitud y ni lo saben. Es nuestro deber brillar como la luz de La Verdad de Dios sobre ellos y darles cada oportunidad para ponerse en libertad.
***
"And you shall know the truth, and the truth shall make you free."
John 8:32
Some time ago, my husband and I attended the Hollywood premiere of "September Dawn," and it was an impressive story. I knew it well, of course, because I served as the rewrite editor on the accompanying book by the same name, but it was still quite an experience to see the story played out on the screen.
The story is about a wagon train of people, most of them Christians, who were savagely murdered by a group of Mormons at Mountain Meadows in Utah on September 11, 1857, all in the name of their so-called god. And yet we who know and love the true God and His Son Jesus Christ understand that their hate-filled massacre came straight from the pit of hell and not the throne of heaven.
Truth matters, and that really struck home with me as Al and I "mingled with the stars" at the cast party following the showing of the movie. Though it was nice to meet and talk with Jon Voigt and many of the others involved in writing, producing, and acting in this film, we discovered the real stars were the group of people who had come in from all over the country to finally see the story of their ancestors told on the silver screen. You see, though the Mormons murdered men, women, and children, they did preserve alive the infants and toddlers who were too young to speak and therefore tell the truth of that horrible day. It is only by God's grace and miraculous intervention that the truth wasn't buried forever. These descendants of those tiny survivors of the Mountain Meadows Massacre were thrilled and relieved that the story of their ancestors was finally being told, and I thank God that I was able to have a tiny part in its telling.
God has called us as Christians to give our lives to proclaim truth—His truth—and we know that Jesus said, "I AM the Way, the Truth, and the Life; no one comes to the Father except through Me." In a day of political correctness and tolerance, that is not a popular message, but it is the only message that will truly set people free. Stand strong, my dear friends, in our calling and commitment to proclaim God's truth at every opportunity. We live in a world of people who are in bondage and don't even know it. It is our duty to shine the light of God's Truth upon them and give them every opportunity to be set free.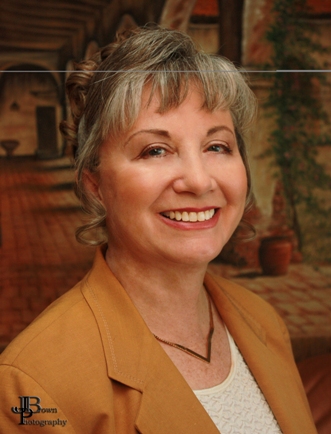 Kathi Macias, popular speaker and prolific author, is an Angel-award winning writer who has published nearly thirty books, including her latest releases, Mothers of the Bible Speak to Mothers of Today (New Hope Publishers) and My Son John (a novel from Sheaf House). Whether keyboarding her latest book, keynoting a conference, or riding on the back of her husband's Harley, Kathi "Easy Writer" Macias is a lady on a mission to communicate God's vision. Her insightful words—filled with passion, humor and soul nourishment—refresh audiences from all walks of life. To learn more about Kathi or to book her for your next event, visit www.KathiMacias.com. Spanish translations by Cynthia Alcantara (cynthia.alcantara1@gmail.com).