¿O ignoráis que vuestro cuerpo es templo del Espíritu Santo,
El cual está en vosotros, el cual tenéis de Dios, y que no sois vuestros?
Porque habéis sido comprados por precio; glorificad, pues, a Dios en vuestro cuerpo y en vuestro espíritu, los cuales son de Dios.
1 Corintios 6:19-20 RV
El mundo nos borbandea con el mensaje que es nuestra vida y podemos hacer lo que queremos con ella. Dios dice otra cosa. Como Cristianos, proclamamos creer lo que Dios dice. Pero, ¿lo hacemos? Si lo que proclamamos creer no gobierna nuestra vida, dudo que nosotros en realidad lo creamos.
Por ejemplo, si decimos creer en la ley de gravedad, probablemente no vamos a lanzarnos de una montaña para ver si podemos volar. Y sin embargo, proclamamos creer que Dios es nuestro dueño, y que Él nos compró a un gran precio – la sangre de Su propio y amado Hijo – y sin embargo muchas veces pasamos por la vida tomando nuestras propias decisiones y esperando que Dios bendiga esas decisiones.
Así como la ley de gravedad nos gana sobre tratar de volar por medio de nuestro propio poder, así también la ley del pecado y de la muerte nos gana tratando de vivir una vida dedicada a Dios por medio de nuestro propio poder. Tú y yo no tenemos nada dentro de nosotros que es bueno - excepto el Espíritu de Dios si somos creyentes que hemos vuelto a nacer. Es Cristo en nosotros que es nuestra UNICA esperanza de gloria (Ve Colosenses 1:27). Jesús lo dijo muy clara y concisamente: "De cierto, de cierto te digo, que el que no naciere de nuevo, no puede ver el reino de Dios" (San Juan 3:3 RV). Jesús siempre decía lo que Él quiso decir, y quiso decir lo que Él dijo. A menos que hayamos vuelto a nacer y tengamos el Espíritu de Dios morando en nosotros, no tenemos esperanza de gloria, ni esperanza del cielo… ninguna esperanza.
Pero ya una vez que hayamos hecho ese compromiso – nos hayamos arrepentido verdaderamente y reconocido nuestra inhabilidad absoluta para merecer nuestro camino al cielo y por lo tanto tirarnos a la misericordia de Dios, pidiéndole a Jesús que sea nuestro Salvador y que nos mande a Su hijo a vivir entre nosotros – debemos de comenzar a vivir opuestamente a la forma de cómo vive el mundo. Cuando el mundo nos dice que es nuestra vida y nosotros podemos decidir que hacer con ella, nosotros rechazamos esa mentira y declaramos, "Yo le pertenezco a Dios; he sido comprado(a) con la sangre de Cristo. Por lo tanto, caminaré en los pasos que Él me ordena, dedicando mi vida a Su servicio – cualquier cosa que eso sea." No hay cupo en la vida de un verdadero creyente para reclamar ser dueño de nuestras propias vidas, nuestras posesiones, nuestras relaciones, nuestros talentos, o nuestro tiempo. Nosotros estamos en ésta tierra por una razón: descubrir el propósito por el cual Dios nos creó y nos redimió, y llenar eso a plenitud.
Caminemos en el conocimiento continuo del hecho que no nos pertenecemos a nosotros mismos sino a Alguien mucho más grande - a Aquel quien mandó a Su único Hijo que sin pecado derramó Su sangre por nosotros. Y que ese conocimiento nos cause caminar circunspectamente, en gracia y humildad, integridad y misericordia. Porque con cada pensamiento, palabra, y hecho, nosotros representamos a UNO quien es nuestro dueño.
***
Or do you not know that your body is the temple of the Holy Spirit who is in you,
whom you have from God, and you are not your own? For you were bought at a price; therefore glorify God in your body and in your spirit, which are God's.
1 Cor. 6:19-20
The world bombards us with the message that's it our life and we can do what we want with it. God says otherwise. As Christians, we claim to believe what God says. But do we? If what we claim to believe doesn't govern how we live, I question that we truly believe it.
For instance, if we claim to believe in the law of gravity, we probably aren't going to jump off a mountain and see if we can fly. And yet, we claim to believe that God owns us, that He purchased us with great price—the blood of His own dear Son—and yet we often go through life calling our own shots and expecting God to bless our actions.
Even as the law of gravity wins out over trying to fly under our own power, so the law of sin and death wins out over trying to live a godly life under our own power. You and I have nothing within us that is good—except the Spirit of God if we are born-again believers. It is Christ in us that is our ONLY hope of glory (see Col. 1:27). Jesus said it clearly and concisely: "Most assuredly, I say to you, unless one is born again, he cannot see the kingdom of God" (John 3:3). Jesus always said what He meant, and meant what He said. Unless we are born again and have the Spirit of God dwelling within us, we have no hope of glory, no hope of heaven…no hope at all.
But once we have made that commitment—truly repented and recognized our absolute inability to earn our way into heaven and therefore thrown ourselves completely on God's mercy, asking Jesus to be our Savior and to send His Spirit to live within us—we must begin to live opposite the way of the world. When the world tells us it's our life and we can choose what to do with it, we reject that lie and declare, "I am God's; I have been bought by the blood of Christ. Therefore, I will walk in the steps He orders for me, devoting my life to His service—whatever that may be." There is no room in the life of a true believer to claim ownership of our lives, our possessions, our relationships, our talents, or our time. We are here on this earth for one reason: to discover the purpose for which God has created and redeemed us, and then to fulfill it.
May we walk in the continual knowledge of the fact that we do not belong to ourselves but to Someone much greater—to the One who sent His only Son to shed His sinless blood on our behalf. And may that knowledge cause us to walk circumspectly, in grace and humility, integrity and mercy. For with every thought, word, and deed, we represent the One who owns us.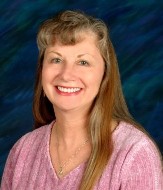 Kathi Macias, popular speaker and prolific author, is an Angel-award winning writer who has published twenty-one books and hundreds of articles. Whether keyboarding her latest book, keynoting a conference, or riding on the back of her husband's Harley, Kathi "Easy Writer" Macias is a lady on a mission to communicate God's vision. Her insightful words—filled with passion, humor and soul nourishment—refresh audiences from all walks of life. To book Kathi for your next event, email kenbarry@thebarryagency.com. For more information, visit www.KathiMacias.com. Spanish translations by Cynthia Alcantara (cynthia.alcantara1@gmail.com).