Si Dios es por nosotros, ¿quien contra nosotros?
Romanos 8:31 RV La mayor parte de nosotros en algún tiempo en nuestras vidas ha oído que alguien dice, "tengo buenas noticias y malas noticias". ¿Las Escrituras son la persofinicación de ese dicho, ¿verdad? ¡Creo que una de las razones por las cuales el evangelio es referido como las "Buenas Nuevas" es que nosotros estamos tan inundados de malas noticias que buscamos desesperadamente un alivio! Pero las malas noticias que oímos por los medios de comunicación cada día apenas se acercan a las malas noticias que podemos encontrar en la Biblia.
El libro de Hebreos 11 es el ejemplo perfecto. En ese capítulo nosotros aprendemos que como seguidores de Jesús nosotros podemos esperar ser perseguidos y sufrir, aún como los santos de la antigüedad, que fueron ridiculizados, azotados, encarcelados, apedreados, divididos en dos, tentados, matados, peregrinaron en el desierto, se sintieron afligidos, y fueron atormentados. ¡Y eso ni comienza a describir lo que el mismo Jesús aguantó por nosotros, y lo que Romanos 8:17 e innumerables otros versículos prometen es que nosotros también sufriremos en Su nombre!
Sí, hay muchas malas noticias, pero nosotros lo podemos resumir así: El mundo NO es justo, el diablo nos odia y quiere destruirnos y nunca toma unas vacaciones, y la situación probablemente se pondrá peor antes que se mejore.
Pero Dios…
Y ahí las Buenas Nuevas entran, mis queridos lectores. Aunque el mundo y el diablo y todas sus hordas de demonios se alineen contra nosotros (¡como lo han hecho!), ¡DIOS ESTA CON NOSOTROS! Romanos 8:17 por lo tanto declara seguramente, "Si Dios es por nosotros, ¿quién contra nosotros"? ¡Ese versículo no promete que nada ni nadie vendrán contra nosotros, sino que, porque Dios está con nosotros y para nosotros e incluso bajo nosotros, nos sostiene arriba, y ninguno de los enemigos que vienen contra nosotros nos puede derrotar! Aunque ellos nos pueden infligir un dolor y sufrimiento y el tormento temporal—e incluso toman nuestras propias vidas—últimamente ellos pierden, y nosotros ganamos.
¡Y eso, mis amigos, son las Buenas Nuevas! Aquel que se para con nosotros, que lucha por nosotros, que se murió aún por nosotros para asegurarse que los enemigos que nos odian nunca podrán triunfar sobre nosotros, ha determinado que somos "más que vencedores por medio de aquel que nos amó" (Romanos 8:37). De hecho, los versículos 38-39 continúan con esta asombrosa promesa, que todos haríamos bien en memorizar:
Por lo cual estoy seguro que ni la muerte, ni la vida,
ni ángeles, ni principados, ni potestades, ni lo presente, ni lo por venir,
ni lo alto, ni lo profundo, ni ninguna otra cosa creada
nos podrá separar del amor de Dios, que es en Cristo Jesús Señor nuestro.
Cuando continuamos "luchando el buen combate," permitámonos recordar que Aquel que lucha por nosotros ya ha asegurado la victoria y ha prometido que absolutamente nada nos puede separar de Su gran amor. ¡Y eso, amados míos, es las mejore noticia que cualquiera jamás pueda oír!
***
If God is for us, who can be against us?
Romans 8:31
Most of us at some time in our lives have heard someone say, "I've got good news and bad news." The Scriptures are the epitome of that saying, aren't they? I believe one of the reasons the gospel is referred to as the "Good News" is that we're so inundated with bad news and are desperately looking for relief! But the bad news we hear from the media each day scarcely comes close to the bad news we can find in the Bible.
Hebrews 11 is the perfect example. In that chapter we learn that as followers of Jesus we can expect to be persecuted and suffer, even as the saints of old, who were mocked, scourged, imprisoned, stoned, sawn in two, tempted, slain, wandered in the wilderness, afflicted, and tormented. And that doesn't even begin to describe what Jesus Himself endured for us, and what Romans 8:17 and countless other verses promise that we too may suffer in His name!
Yes, there is a lot of bad news, but we can sum it up like this: The world is NOT fair, the devil hates us and wants to destroy us and never takes a vacation, and the situation will probably get worse before it gets better.
But God… And that's where the Good News comes in, beloved. Though the world and the devil and all his demon hordes may align themselves against us (and they have!), GOD IS FOR US! Romans 8:17 therefore confidently declares, "If God is for us, who can be against us?" That verse isn't promising that nothing or no one will come against us, but rather, because God stands with us and for us and even beneath us, holding us up, not one of the enemies who comes against us can defeat us! Though they may inflict temporary pain and suffering and torment—and even take our very lives—ultimately they lose, and we win.
And that, my friends, is the Good News! The One who stands with us, who fights for us, who even died for us to ensure that the enemies who hate us can never triumph over us, has determined that we are to be "more than conquerors through him who loved us" (Romans 8:37). In fact, verses 38-39 continue with this amazing promise, which we would all do well to memorize:
For I am persuaded that neither death nor life, nor angels nor principalities nor powers, nor things present nor things to come, nor height nor depth, nor any other created thing, shall be able to separate us from the love of God which is in Christ Jesus our Lord.
As we continue to "fight the good fight," let's remember that the One who fights for us has already secured the victory and has promised that absolutely nothing can separate us from His great love. And that, beloved, is the best news anyone can ever hear!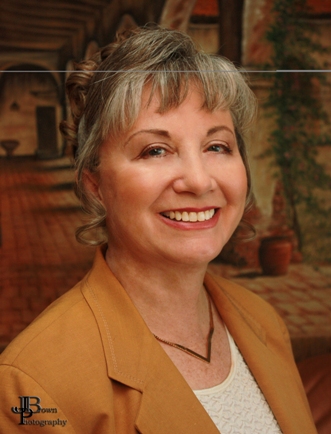 Kathi Macias, popular speaker and prolific author, is an Angel-award winning writer who has published nearly thirty books, including her latest releases, Mothers of the Bible Speak to Mothers of Today (New Hope Publishers) and My Son John (a novel from Sheaf House). Whether keyboarding her latest book, keynoting a conference, or riding on the back of her husband's Harley, Kathi "Easy Writer" Macias is a lady on a mission to communicate God's vision. Her insightful words—filled with passion, humor and soul nourishment—refresh audiences from all walks of life. To learn more about Kathi or to book her for your next event, visit www.KathiMacias.com. Spanish translations by Cynthia Alcantara (cynthia.alcantara1@gmail.com).