Entonces Maria dij He aquí la sierva del Señor;
hágase conmigo conforme a tu palabra.
San Lucas 1:38 RV Con la Pascua que acabe de pasar y Día de la Madre en el horizonte, he estado pensando mucho en las madres, en particular dos de ellas en la Biblia. Primero, por supuesto, está Eva, a menudo referida como "la madre de todo lo viviente." Y también está Maria, la madre de nuestro Salvador, Jesucristo.
¡Qué estudio en contrastes! Eva, que con Adán tenía el privilegio de vivir en el ambiente perfecto y en una relación perfecta el uno con el otro y con Dios — sin mencionar todos los animales – dominada por a la tentación de dudar de Dios en el momento que la serpiente puso en duda la Palabra del Creador y Su carácter. Y la raza humana entera ha estado tratando con las consecuencias desde entonces. Maria, por otra parte, afirmó la bondad y la infalibilidad tanto de la Palabra de Dios como Su carácter cuándo ella respondió, "¡He aquí la sierva del Señor; hágase conmigo conforme a tu palabra!" A consecuencia de la obediencia humilde de Maria y su fe, ya no tenemos que pagar las consecuencias de la opción tonta de Eva y el pecado ostensible de Adán.
Maria de Nazaret, era una jovencita inocente comprometida con un hombre llamado José, cuya vida había sido invadida por un ángel, quien le anunció que ella iba a tener a un bebé, aunque ella fuera una virgen. "Con Dios, nada es imposible," el ángel le dijo. Y con aquella explicación, esta joven virgen se cedió a la voluntad de Dios y a Su propósito para su vida.
¿Así como Eva se cayó en pecado cediendo a la tentación de dudar la Palabra de Dios ("Dios en efecto ha dicho…?") y Su carácter ("Dios te dijo que no comieras del fruto de este árbol porque Él no quiere que tu seas como Él o saber tanto como Él"), Maria era capaz de realizar su destino porque ella creyó que la Palabra de Dios era verdadera y Su carácter era bueno. Por lo tanto se despojó de todos los derechos a su propia vida y se dispuso a realizar el objetivo de Dios para con ella en traer adelante al Salvador del mundo.
Durante esta temporada post-pascua cuando nos acercamos al Día de la Madre y cuando honramos a aquellas mujeres que nos dieron la vida física aquí en la tierra, podemos también nosotros honrar aquella gran verdad demostrada y modelada a nosotros por la madre de Jesús — la verdad que la Palabra de Dios es siempre verdadera y Su carácter es siempre bueno; por lo tanto nosotros podemos confiar en Él y de buena voluntad despojarnos de nuestras propias vidas para servirlo, así como aquellos que nos encontramos en la jornada a nuestra morada.
***
Then Mary said, "Behold the maidservant of the Lord!
Let it be to me according to your word."
Luke 1:38
With Easter and Mother's Day just past, I've been thinking a lot about mothers, particularly two of them from the Bible. First, of course, was Eve, often referred to as the "mother of all living." And then there was Mary, the mother of our Savior, Jesus Christ.
What a study in contrasts! Eve, who with Adam had the privilege of living in the perfect environment and in a perfect relationship with one another and with God—not to mention all the animals—caved in to the temptation to doubt God the minute the serpent called the Creator's Word and His character into question. And the entire human race has been dealing with the consequences ever since. Mary, on the other hand, affirmed the goodness and infallibility of both God's Word and His character when she declared, "Behold the maidservant of the Lord! Let it be to me according to your word." As a result of Mary's humble obedience and faith, we no longer have to pay the consequences of Eve's foolish choice and Adam's blatant sin.
Mary of Nazareth, an innocent teenage girl engaged to a man named Joseph, had just had her life invaded by an angel, who announced to her that she was going to have a baby, even though she was a virgin. "With God, nothing is impossible," the angel told her. And with that explanation, this young virgin yielded herself to God's will and purpose for her life.
Just as Eve fell into sin by yielding to the temptation to doubt God's Word ("has God indeed said…?") and His character ("God told you not to eat the fruit of this tree because He doesn't want you to be like Him or to know as much as He knows"), Mary was able to fulfill her destiny because she believed God's Word was true and His character was good. She therefore laid down all rights to her own life and proceeded to fulfill God's purpose for her in bringing forth the Savior of the world.
During this post-Easter season as we approach Mother's Day when we honor those who gave us physical life here on earth, may we also honor that great truth demonstrated and modeled to us by the mother of Jesus—the truth that God's Word is always true and His character is always good; therefore we can trust Him and gladly lay down our own lives to serve Him, as well as those we meet on our journey home.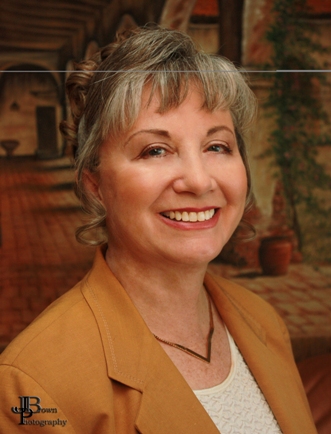 Kathi Macias, popular speaker and prolific author, is an Angel-award winning writer who has published nearly thirty books, including her latest releases, Mothers of the Bible Speak to Mothers of Today (New Hope Publishers) and My Son John (a novel from Sheaf House). Whether keyboarding her latest book, keynoting a conference, or riding on the back of her husband's Harley, Kathi "Easy Writer" Macias is a lady on a mission to communicate God's vision. Her insightful words—filled with passion, humor and soul nourishment—refresh audiences from all walks of life. To learn more about Kathi or to book her for your next event, visit www.KathiMacias.com. Spanish translations by Cynthia Alcantara (cynthia.alcantara1@gmail.com).