Estimada es a los ojos de Jehová la muerte de Sus santos(Psalm 116:15 RV). Octubre es un mes muy dificil para mí, cuando las memorias de mi papá inundan mi corazón. Ah, pienso en él a menudo a lo largo del año, pero este es el mes cuando solíamos celebrar su cumpleaños; este es también el mes que nosotros recordamos el milagro y la piedad de Dios que fielmente cortejó a aquel ateo autoproclamado, de toda una vida y a los 88 años en la ultima semana de su vida en esta tierra y lo bendijo, y luego bendijo a aquellos de nosotros que habíamos estado orando por él con el aseguramiento de su salvación.
Sólo esta mañana fui alertada por dos queridas amigas que están ahora mismo en el proceso de "ayudar sus papás a trasladarse a la morada de Jesús." Cuando oro por ellas, no puedo menos que recordar la dulzura de compartir los últimos pocos momentos de la vida terrenal con un ser amado, y luego con seguridad liberarlos en las manos de nuestro fiel Salvador. Han pasado ya casi nueve años desde que coloqué aquel último beso en la mejilla de mi papá y miré la luz descolorarse de sus ojos, pero lo echo de menos de todos modos, y siempre lo haré hasta que yo me una a él ante el pie del trono de Dios.
¡Qué cosa tan preciosa y asombrosa es que Dios incluyera el Salmo 116:15 en la Biblia! Este verso no nos asegura solamente que Dios es consciente del paso que una persona de Su pueblo da a la eternidad; esto nos asegura que el proceso es "precioso" en Su vista. No sólo Dios es el Padre que vigila este proceso y espera a su hijo en Su morada salvado por el sacrificio de Jesús el Hijo, pero el Espíritu Santo está presente tambien cuando cada alma redimida deja aquel pleito agotado de carne y sangre y se mueve en la presencia del mismo Creador del universo.
Precioso. La palabra significa "caro; costoso; querido; caro; apreciado." ¡Qué palabra tan perfecta para describir el paso del alma redimida de este mundo al siguiente! Aquel paso le costó a Dios todo — y es apreciado en Su vista. Si usted está ahora mismo en el proceso de decirle adiós a un ser amado o solamente sabiendo que un día pronto usted seguramente lo estará, recuerde y anímese que este es un tiempo precioso de liberar a su ser querido en las manos del Dios fiel que se ha ido adelante ya y ha preparado el camino...
***
Precious in the sight of the Lord is the death of His saints (Psalm 116:15).
October is a tough month for me, as memories of my dad flood my heart. Oh, I think of him often throughout the year, but this is the month when we used to celebrate his birthday; it is also the month we remember the miracle and mercy of the God who faithfully wooed that 88-year-old self-proclaimed, lifelong atheist in the last week of his life on earth and then blessed those of us who had been praying for him with the assurance of his salvation.
Just this morning I was alerted to two dear friends who are even now in the process of "walking their dads home to Jesus." As I pray for them, I cannot help but remember the sweetness of spending the last few moments of earthly life with a loved one, and then confidently releasing them into the hands of our faithful Savior. It's been nearly nine years now since I placed that last kiss on my dad's cheek and watched the light fade from his eyes, but I miss him still, and I always will until I join him at the foot of God's throne.
What a precious and amazing thing it is that God would include Psalm 116:15 in the Bible! This verse doesn't just assure us that God is aware of the passing of one of His people into eternity; it assures us that the process is "precious" in His sight. Not only is God the Father watching over this process and waiting to welcome home yet another child saved by the sacrifice of Jesus the Son, but the Holy Spirit is present as each redeemed soul leaves behind that worn-out suit of flesh and blood and moves into the presence of the very Creator of the universe.
Precious. The word means "high-priced; costly; dear; expensive; cherished." What a perfect word to describe the passing of the redeemed soul from this world to the next! That passing cost God everything—and it is cherished in His sight. Whether you are even now in the process of saying goodbye to a loved one or just knowing that one day soon you certainly will be, remember and be encouraged that it is a precious time of releasing your beloved into the hands of a faithful God who has already gone ahead and prepared the way….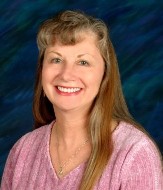 Kathi Macias, popular speaker and prolific author, is an Angel-award winning writer who has published twenty-one books and hundreds of articles. Whether keyboarding her latest book, keynoting a conference, or riding on the back of her husband's Harley, Kathi "Easy Writer" Macias is a lady on a mission to communicate God's vision. Her insightful words—filled with passion, humor and soul nourishment—refresh audiences from all walks of life. To book Kathi for your next event, email kenbarry@thebarryagency.com. For more information, visit www.KathiMacias.com. Spanish translations by Cynthia Alcantara (cynthia.alcantara1@gmail.com).