Porque por gracia sois salvos por medio de la fe; y esto no de vosotros, pues es don de Dios; no por obras para que nadie se gloríe. Porque somos hechura suya, creados en Cristo Jesús para buenas obras, las cuales Dios preparó de antemano para que anduviéramos en ellas.
Efesios 2:8-10 RV Entre más me pasan los años, más me asombro de la gracia de Dios. También me asombro de lo fácil que es para nosotros abaratarnos y no apreciar esa gracia cuando fallamos al no pasar más tiempo con el Padre, conversando con Él y acercándonos aún más a Su gran corazón. Porque entre más sé de Él, más reconozco mi indignidad para estar en Su presencia o escucharle a Él llamarme – "hija" – y lo más que reconozco mi necesidad de la gracia.
Y eso, por supuesto, es lo que Dios requiere de nosotros – una relación con Él. Si nosotros decimos que tenemos una relación con Él pero fallamos al no pasar tiempo en Su presencia – bueno, talvez ya es tiempo de examinar nuestro corazón para ver si en realidad hemos vuelto a nacer. ¿Anhelan nuestros corazones estar en Su presencia? ¿Nos hace falta Él cuando estamos lejos? ¿Deseamos complacerlo a Él y hacer Su voluntad, para escucharle decir, "Bien hecho, mi buen y fiel siervo," no porque hayamos hecho algo maravilloso pero porque Él nos ha permitido compartir con Él y servir en Su nombre?
Como una creyente de más de treinta años, tengo la tendencia de encontrar mi mayor tentación cuando trato de racionalizar mi negligencia de tiempo CON Dios tratando de hacer cosas PARA Dios. Pasamos muy ocupados. Es una maldición, ¿verdad? Y no solamente me refiero a las cosas necesarias que hacemos en relación a la familia o estudiar la Biblia; dar testimonio a los demás; organizar o servir en las funciones de la iglesia. Esas son cosas buenas, por supuesto, y espero que como creyentes que hemos vuelto-a-nacer, estamos involucradas en esas obras necesarias. Pero ¿Por que las hacemos? Porque de alguna forma hemos caído en una mentalidad religiosa de pensar que eso nos puede ayudar a ganar nuestro camino hacia el cielo – o porque estamos tan agradecidas con Jesús por haber pagado el precio de nuestra admisión al cielo que ahora ¿no queremos hacer nada más que amarlo y servirle a Él.
Cuando se le pidió a Jesús que identificara el más grande de los mandamientos, Él dijo, Amarás al Señor tu Dios con todo tu corazón, y con toda tu alma, y con toda tu mente… Amarás a tu prójimo como a ti mismo. (San Mateo 22:37, 39 RV). Por medio del amor Dios nos salvó y nos redimió, y ha prometido que si volvemos a nacer, vamos a pasar toda la eternidad con Él. Él ya logró todo lo que se tiene que hacer para llenar a plenitud esa promesa. Eso es la gracia. Cuando nosotros convertimos esa gracia en algo nuestro por medio de la fe en el sacrificio del único Hijo de Dios, entonces por medio del amor a Dios y a los demás, comenzamos a caminar en esas "buenas obras" que Dios ha preparado para que nosotros hagamos.
Todo esto es la gracia, mis queridos amigos(as) – es todo acerca de Él y lo que Él ya ha hecho por nosotros. Por medio del amor y la gratitud, nosotros podemos caminar en las buenas obras a las cuales Él nos ha llamado hoy en día – no para ganar nada pero porque Él ya nos dio todo.
***
For by grace you have been saved through faith, and that not of yourselves;
it is the gift of God, not of works, lest anyone should boast.
For we are His workmanship, created in Christ Jesus for good works,
which God prepared beforehand that we should walk in them.
Eph. 2:8-10
The older I get, the more I am amazed by grace. I am also amazed at how easily we begin to cheapen and take that grace for granted when we fail to spend time with the Father, communing with Him and drawing closer to His great heart. For the more I know of Him, the more I recognize my unworthiness to be in His presence or to hear Him call me "daughter"—and the more I recognize my need for grace.
And that, of course, is what God requires of us—relationship with Him. If we claim to have relationship with Him but fail to spend time in His presence—well, maybe it's time for a heart check to see if we really are born again. Do our hearts yearn to be in His presence? Do we miss Him when we're away? Do we long to please Him and do His will, to hear Him say, "Well done, good and faithful servant," not because we've done anything so wonderful but because He has allowed us to partner with Him and serve in His name?
As a believer of more than three decades, I tend to find my greatest temptation is to rationalize neglecting time spent WITH God by instead trying to do things FOR God. Busyness. It's a curse, isn't it? And I'm not just talking about the necessary things we do each day in relation to family or jobs, but rather, things like going to church or Sunday school or Bible study; witnessing to others; organizing or serving at church functions. Sure, those are good things, and I should hope that as born-again believers, we are involved in those necessary works. But why are we doing them? Because we've somehow slipped into the cult mentality that it can help us earn our way into heaven—or because we are so grateful to Jesus for already paying the price for our admission to heaven that we now want nothing more than to love and serve Him?
When asked to identify the greatest commandments, Jesus said, "You shall love the Lord your God with all your heart, with all your soul, and with all your mind…. You shall love your neighbor as yourself" (Matt. 22:37, 39). Out of love, God saved and redeemed us and has promised that if we are born again, we will spend eternity with Him. He has already accomplished everything that needs to be done to assure the fulfillment of that promise. That's grace. When we make that grace our own through faith in the sacrifice of God's only Son, then out of love for God and others, we begin to walk in those "good works" that God has prepared for us to do.
It's all about grace, folks—all about Him and what He has already done for us. Out of love and gratitude, may we walk in the good works He has called us to today—not to earn anything but because He has already given us everything.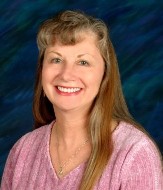 Kathi Macias, popular speaker and prolific author, is an Angel-award winning writer who has published twenty-one books and hundreds of articles. Whether keyboarding her latest book, keynoting a conference, or riding on the back of her husband's Harley, Kathi "Easy Writer" Macias is a lady on a mission to communicate God's vision. Her insightful words—filled with passion, humor and soul nourishment—refresh audiences from all walks of life. To book Kathi for your next event, email kenbarry@thebarryagency.com. For more information, visit www.KathiMacias.com. Spanish translations by Cynthia Alcantara (cynthia.alcantara1@gmail.com).