"Y perdónanos nuestra deudas,
Como también nosotros perdonamos a nuestros deudores."
San Mateo 6:12 RV ¿Cuántas veces nosotros oramos esta porción qué es llamada comúnmente "El Padrenuestro" o el "Nuestro Padre" y sin embargo fallamos al no considerar lo que preguntamos? Es una petición, una petición de Dios para perdonarnos—en la misma manera y proporción en la que perdonamos a otros. ¿Se siente bien usted con eso? ¿Se siente usted cómodo en recibir el perdón de Dios a la misma extensión que usted les da a otros?
Antes que usted conteste, refleje por favor en la última vez que alguien le pidió perdón. ¿Cual fue su respuesta? ¿Dio amablemente lo que le pidieron…o se negó usted? O, un escenario más probable, ¿despidió usted la petición con un "Oye, no te preocupes por ello; no fue gran cosa"?
Esto último es con demasiada frecuencia mi primera reacción. Aparentemente me preocupo más con hacer a la otra persona SENTIRSE mejor a que SEA mejor—y eso no es una cosa buena. De hecho, eso es equivalente a darle el permiso a una persona para continuar en su pecado. Nuestros amigos de 12-pasos llaman a eso "permitir" y permitir no es amor en acción.
¡Dé gracias Dios a Él no responde así cuando nosotros vamos a Él y le pedimos el perdón! Las Escrituras nos dicen en 1 San Juan 1:9 que "Si confesamos nuestros pecados, Él es fiel y justo para perdonar nuestros pecados, y limpiarnos de toda maldad". Confesar nuestros pecados es ponernos de acuerdo con lo que Dios dice acerca de nuestras acciones y nuestra conducta: Que hemos hecho algo malo y que merece la muerte (separación eterna de Dios). Pero porque Dios es misericordioso y justo, y porque Jesús ya pagó el precio para permitir que nuestros pecados sean perdonados, Dios ha prometido extender fácilmente ese perdón y restaurarnos a la relación correcta con El.
Y esa es exactamente la manera como somos debemos de responder cuando alguien viene a nosotros y reconoce que su conducta hacia nosotros estuvo equivocada y ha dañado nuestra relación. El arrepentimiento y la confesión verdaderos de alguien que nos ha ofendido requieren el perdón y la restauración inmediatos y completos de la relación de parte nuestra—no una negación del perdón ni un despido de la necesidad de ello. Por supuesto, si la petición de la otra persona para el perdón revuelve nuestra propia necesidad para el perdón, entonces nosotros debemos llegar hasta el fin también y solicitar el perdón para que la relación pueda ser restaurada. Porque ese es el propósito de Dios para todos nosotros mientras estamos aquí en esta tierra—participar en el "el ministerio de reconciliación," o la restauración de la relaciones. No es NUNCA la voluntad o el propósito de Dios causar o prolongar las relaciones que se han roto, aunque de vez en cuando fronteras saludables van a ser requeridas o necesarias para traer una verdadera restauración.
Pocos de nosotros negaríamos las implicaciones devastadoras al tener a Dios rechazando nuestras peticiones para el perdón, pero consideremos las repercusiones de un Dios que respondiera despidiendo tales peticiones con un gesto de la mano y un "no gran cosa". Tenemos a un Dios que oye y otorga nuestras peticiones sinceras para el perdón y la restauración—y Él espera que nosotros hagamos lo mismo.
***
And forgive us our debts,
As we forgive our debtors.
Matthew 6:12
How many times do we pray this portion of what is commonly called "The Lord's Prayer" or the "Our Father" and yet fail to consider what we're asking? It is a petition, a request of God to forgive us—in the same manner and proportion in which we forgive others. Are you okay with that? Are you comfortable with receiving God's forgiveness to the same extent that you give it to others?
Before you answer, please reflect on the last time someone came to you and asked for forgiveness. What was your response? Did you graciously give what was asked…or did you deny it? Or, a more likely scenario, did you dismiss the request with a "Hey, don't worry about it; it was no big deal" comment?
The latter is far too often my first reaction. I am apparently more concerned with making the other person FEEL better than BE better—and that's NOT a good thing. In fact, that's tantamount to giving the person permission to continue in his/her sin. Our 12-step friends call that "enabling," and enabling is not love in action.
Thank God He doesn't respond that way when we go to Him to request forgiveness! The Scriptures tell us in 1 John 1:9 that "If we confess our sins, He is faithful and just to forgive us our sins and to cleanse us from all unrighteousness." To confess our sins is to agree with what God says about our actions and behavior: That we have done something wrong and that it deserves death (eternal separation from God). But because God is merciful and just, and because Jesus already paid the price to enable our sins to be forgiven, God has promised to readily extend that forgiveness and restore us to right relationship with Him.
And that's exactly the way we are to respond when someone comes to us and acknowledges that his/her behavior toward us was wrong and has damaged our relationship. True repentance and confession from someone who has offended us requires immediate and complete forgiveness and restoration of relationship on our part—not a denial of forgiveness or a dismissal of the need for it. Of course, if the other person's request for forgiveness stirs up our own need for forgiveness, then we too should follow through and request it so the relationship can be restored. For that is God's purpose for all of us while we are here on this earth—to be involved in the "ministry of reconciliation," or restoration of relationships. It is NEVER God's will or purpose to cause or prolong severed relationships, though occasionally healthy boundaries may be required to bring true restoration.
Few of us would deny the devastating implications of having God turn down our requests for forgiveness, but consider the repercussions of a God who would dismiss such requests with a wave of the hand and a "No big deal" response. We have a God who hears and grants our heartfelt petitions for forgiveness and restoration—and He expects us to do the same.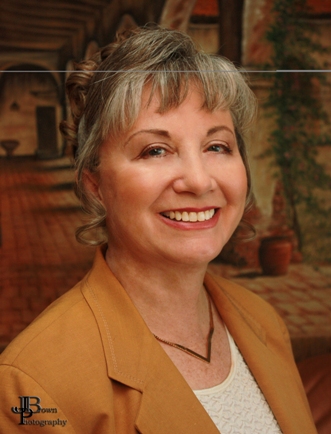 Kathi Macias, popular speaker and prolific author, is an Angel-award winning writer who has published nearly thirty books, including her latest releases, Mothers of the Bible Speak to Mothers of Today (New Hope Publishers) and My Son John (a novel from Sheaf House). Whether keyboarding her latest book, keynoting a conference, or riding on the back of her husband's Harley, Kathi "Easy Writer" Macias is a lady on a mission to communicate God's vision. Her insightful words—filled with passion, humor and soul nourishment—refresh audiences from all walks of life. Join Kathi as she hosts "Write the Vision" every Thursday from 6—7 p.m. (Pacific Time) via THE International Christian Network (www.theicn.com). To learn more about Kathi or to book her for your next event, visit www.KathiMacias.com. Spanish translations by Cynthia Alcantara (cynthia.alcantara1@gmail.com).