¿No sabias que en los negocios de mi Padre me es nacesario estar?
San Lucas 2:49 Negociad entre tanto que yo vengo
San Lucas 19:13 RV
Un querido amigo compartió una gran historia conmigo esta semana. Era sobre un anciano que recordó cuando él era un pequeño muchacho durante la Depresión Economica de hace ya varias décadas. El muchacho y su familia estaban aislados de los detalles de las malas noticias que inundaron el país, pero de vez en cuando alguien regrezaba de un viaje a la gran ciudad y pasaba por su granja para una visita rápidamente. Una vez el muchacho y su padre pararon entonces su trabajo en los campos y venieron a pararse en la cerca a platicar con un amigo, que se puso a contarles como todo estaba realmente muy malo. Después de escuchar un rato, el padre entonces dio la vuelta y le dijo al muchacho, "Bien, hijo, ya basta de tantas malas noticias. Es tiempo ya de regresar a trabajar."
Mis queridos amigos, esa es una palabra muy poderosa para nosotros hoy en dia. Sin tener en cuenta como pasamos nuestros días o lo que hacemos para ganarnos la vida, hemos tenido bastantes malas noticias que pueden durar por mucho tiempo. Ahora es el tiempo para regresar a nuestro trabajo o a nuestro negocio.
¿Y qué es el negocio? Según Jesús en el Evangelio de San Lucas, esto es el negocio "del Padre," el mismo negocio que Jesús debía de conducir aquí en un mundo perdido y agonizante. Jesús vino para salvar a pecadores, abrir el camino para la reconciliación de la relación con el Padre. Y, según 2 Corintios 5:18, Jesús nos ha "dado el ministerio de la reconciliación" para continuar el final y completarlo.
El tiempo es corto, mis queridos amigos. Si Jesús viene por todos nosotros un día muy pronto o por uno de nosotros esta noche, no nos atrevamos a derperdiciar los momentos preciosos que Dios nos ha dado. Hemos dedicado bastante tiempo escuchando a las malas noticias. Jesús ha mandado que nosotros hagamos el negocio "del Padre" y proclamemos las Buenas Noticias, asi es que regresemos a trabajar mientras nos quede todavía un poco de luz en el día...
***
"Did you not know that I must be about My Father's business?"
Luke 2:49
"Do business till I come."
Luke 19:13
A dear friend shared a great story with me this week. It was about an elderly man who remembered when he was a little boy during the Depression. The boy and his family were fairly isolated from the details of the bad news that flooded the country, but occasionally someone returning from a trip to the big city would stop by their farm for a quick visit. The boy and his father would then stop their work in the fields and come to stand by the fence and talk with the visitor, who proceeded to tell them how very bad everything really was. After listening for a while, the father would then turn to the boy and say, "All right, son, that's enough bad news. It's time to get back to work."
Beloved, that is a powerful word to us today. Regardless of how we spend our days or what we do for a living, we've had enough bad news to last us for a very long while. It's time to get back to business.
And what is that business? According to Jesus in the Gospel of Luke, it's the "Father's business," the same business Jesus was here to conduct in a lost and dying world. Jesus came to save sinners, to open the way for reconciliation of relationship with the Father. And, according to 2 Corinthians 5:18, Jesus has "given us the ministry of reconciliation" to carry on to completion.
The time is short, dear ones. Whether Jesus comes for all of us one day soon or for one of us tonight, we dare not waste the precious moments God has given us. We've spent enough time listening to the bad news. Jesus has commanded us to do the "Father's business" and proclaim the Good News, so let's get back to work while there's still a bit of daylight left…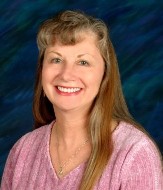 Kathi Macias, popular speaker and prolific author, is an Angel-award winning writer who has published twenty-one books and hundreds of articles. Whether keyboarding her latest book, keynoting a conference, or riding on the back of her husband's Harley, Kathi "Easy Writer" Macias is a lady on a mission to communicate God's vision. Her insightful words—filled with passion, humor and soul nourishment—refresh audiences from all walks of life. To book Kathi for your next event, email kenbarry@thebarryagency.com. For more information, visit www.KathiMacias.com. Spanish translations by Cynthia Alcantara (cynthia.alcantara1@gmail.com).