"Escogería antes estar a la puerta de mi Dios,
Que habitar en las moradas de la maldad."
Salmo 84:10 RV Leí una historia muy triste ayer acerca de una enfermera que fue "forzada" a tomar parte en un aborto, aunque ella reclamara creer que ese aborto era un error.
Esta historia era triste por dos razones. Primero, por supuesto, era triste porque un bebé fue asesinado. Segundo, era triste porque, aunque la enfermera reclamó creer que ese aborto era un error, ella también dijo que fue "forzada" a participar porque si ella no hubiera participado quizás hubiera sufrido consecuencias en su lugar de empleo.
Yo ahora oro por esa enfermera—y por todo el resto de nosotros también—que ella/nosotros nos demos cuenta de que nosotros no podemos ser "forzados" a ceder nuestras creencias bajo amenaza de consecuencias financieras. Verdaderamente, nunca es fácil actuar sobre nuestra fe cuando implica la posibilidad muy segura de perder nuestro sustento, nuestro hogar, nuestros seres queridos—aún nuestras vidas. Pero Jesús nunca nos prometió que sería fácil, ¿lo hizo Él? De hecho, Él nos prometió pruebas, tribulación, y sufrimiento si escogimos seguirLo, ya que las pruebas, la tribulación, y el sufrimiento fueron los sellos del sendero que Él anduvo para nosotros. Y cuando nuestro propio sendero llega a ser más rocoso y más escarpado y más traicionero, nosotros seremos visitados a hacer otra elección: ¿Actuaremos nosotros como decimos que creemos, o abandonaremos nosotros nuestra fe por la comodidad y la aceptabilidad?
El salmista declaró que él serviría más bien como un portero en casa de Dios que vivir en el lujo con los que sirven al príncipe de la oscuridad. ¿Que tal nosotros, cristianos en el siglo XXI, que—en la mayor parte—hemos disfrutado de una vida relativamente pacífica y próspera? ¿Podemos proclamar también nosotros que escogeríamos más bien una vida de servicio a Dios, a dondequiera que quizás se dirija y por difícil que quizás resulte, a quedarse cómodo cediendo con las órdenes de la maldad?
Cuando el tiempo se pone corto y los días más malos, yo creo que nosotros nos encontraremos más a menudo tener que tomar esa elección. ¡Por lo consiguiente cuándo eso suceda, seamos fieles a actuar con lo que decimos que creemos!
***
I would rather be a doorkeeper in the house of my God
Than dwell in the tents of wickedness.
Psalm 84:10
I read a very sad story yesterday about a nurse who was "forced" to participate in an abortion, even though she claimed to believe that abortion was wrong.
This story was sad for two reasons. First, of course, it was sad because a baby was murdered. Second, it was sad because, though the nurse claimed to believe that abortion was wrong, she also claimed she was "forced" to participate because if she didn't she might suffer consequences at her place of employment.
I am now praying for that nurse—and for all the rest of us as well—that she/we will realize we cannot be "forced" to compromise our beliefs under threat of financial consequences. True, it is never easy to act on our faith when it involves the very real possibility of losing our livelihood, our home, our loved ones—even our very lives. But Jesus never promised us easy, did He? In fact, He promised us trials, tribulation, and suffering if we chose to follow Him, since trials, tribulation, and suffering were the hallmarks of the path He walked for us. And as our own path becomes rockier and steeper and more treacherous, we will be called on to make another choice: Will we act on what we say we believe, or will we abandon our faith for comfort and acceptability?
The psalmist declared that he would rather serve as a doorkeeper in the house of God than to live in luxury with those who serve the prince of darkness. How about us, Christians in the 21st century, who—for the most part—have enjoyed a relatively peaceful and prosperous life? Can we too proclaim that we would rather choose a life of service to God, wherever that might lead and however difficult it might prove to be, to remaining comfortable by compromising with the commands of wickedness?
As the time grows short and the days more evil, I believe we will find ourselves called upon more often to make that choice. When that happens, may we be found faithful to act accordingly with what we say we believe!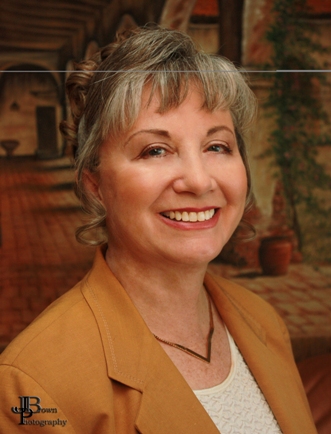 Kathi Macias, popular speaker and prolific author, is an Angel-award winning writer who has published nearly thirty books, including her latest releases, Mothers of the Bible Speak to Mothers of Today (New Hope Publishers) and My Son John (a novel from Sheaf House). Whether keyboarding her latest book, keynoting a conference, or riding on the back of her husband's Harley, Kathi "Easy Writer" Macias is a lady on a mission to communicate God's vision. Her insightful words—filled with passion, humor and soul nourishment—refresh audiences from all walks of life. To learn more about Kathi or to book her for your next event, visit www.KathiMacias.com. Spanish translations by Cynthia Alcantara (cynthia.alcantara1@gmail.com).