En estos días no había rey en Israel; cada uno hacía lo que bien le parecía.
(Jueces 21:25 RV 1960).
Recientemente escuché a un Senador estadounidense cuando trataba de explicar por qué él había cambiado de opinión en una cuestión moral y legal principal del día. Anteriormente él había tomado una opinión consecuente a un lado del tema, pero de repente, al enterarse del estilo de vida de su hijo, el Senador anunció que él había cambiado de opinión a fin de apoyar a su hijo.
Siendo una madre que profundamente ama a mis hijos y quiere apoyarlos, puedo entender de donde este hombre viene; pero no apoyo, sin embargo, o no estoy de acuerdo con su decisión.
Aunque las cuestiones legales puedan ser (y a menudo son) influidas por la opinión popular o influencia emocional, las cuestiones morales no lo pueden ser. Dios es el único Autor de la moral verdadera, es Él quién declara directamente lo correcto y lo incorrecto, y Él pone un estándar absoluto a lo que debemos adherirnos. Por supuesto, Dios nos ha dado la voluntad propia para elegir nuestro propio camino, en vez del Suyo, pero hay siempre un precio que pagar cuando lo hacemos así.
El ejemplo son los israelitas de la antigüedad. Dios los había elegido y los había bendecido, y hasta había enviado a Moisés para rescatarlos cuando ellos estaban en el cautiverio. Muchas veces a lo largo de aquellos años los israelitas habían atestiguado el poder de Dios y el favor que les había dado de Su parte. Y aún así, después que tanto Moisés como su sucesor, Josué, murieron y el pueblo se encontró sin un líder fuerte, ellos rápidamente abandonaron los estándares morales y absolutos de Dios y establecieron los suyos propios, cada uno haciendo "lo que era correcto en sus propios ojos." El resultado era un caos y problemas y tragedias que se multiplicaron.
¿Suena familiar? Creo que es aquí en donde Estados Unidos de América se encuentra hoy — y muchos otros países también. Hemos abandonado los estándares morales y absolutos de Dios y los hemos sustituido por los nuestros propios relativamente. "Si le parece bien, hágalo" - sin tener en cuenta consecuencias o a quién ofendemos a lo largo del camino. "Los finales justifican los medios" - no importa cuántos sentimientos o derechos de los demás pisoteamos para llegar a nuestro objetivo deseado. "La intolerancia es el peor pecado" - aun si esto significa que escupimos en la cara de Dios y llamamos lo correcto incorrecto, y lo incorrecto correcto.
Ese Senador puede ser muy sincero y bien intencionado en su decisión de cambiar su punto de vista en esta cuestión en particular, pero en hacerlo así él ha hecho una declaración clara de su carácter: no podemos confiar en su apoyo en esta cuestión u otra porque obviamente son apoyos personales, a base de relatividad más bien que de una base absolutamente de Dios. Por lo tanto, su voto estará siempre a la intemperie, depende a como el viento sople.
Ahora bien antes de que usted piense que selecciono a este hombre para darle una paliza a por sus débiles creencias, déjeme recalcar que hablo por experiencia personal cuando le digo que cada decisión que he hecho en mi vida que estaba basada en un capricho personal u opinión popular me ha traído pesar. Esas decisiones que hice basadas en los estándares absolutos de Dios, aunque tal vez haciéndome pasar como resultado algunos momentos difíciles, nunca terminaron en pesar, terminaron más bien en la alegría de saber que he permanecido fiel a mi Señor.
Aquellos de ustedes que me conocen probablemente me han oído decir esto en algún tiempo u otro, pero creo que esto merece ser repetido: Si lo que decimos que creemos no gobierna nuestras decisiones en la vida, entonces quizás realmente no lo creemos.
Queridos lectores, nos no atrevamos a abandonar los absolutos de Dios y recurrir a hacer lo que es correcto a nuestros propios ojos. La gente que necesita ver la Verdad de Dios en acción nos mira. ¡Que seamos fieles a cumplir con los estándares santos e inalterables de Dios, sin tener en cuenta lo difícil que pueda ser o las consecuencias!
***
In those days there was no king in Israel;
everyone did what was right in his own eyes (Judges 21:25).
I recently heard a U.S. Senator try to explain why he had changed his mind on a major moral and legal issue of the day. He had previously taken a consistent stand on one side of the issue, but suddenly, after learning of his grown son's lifestyle, the Senator announced that he had changed his views in order to support his son.
Being a parent who deeply loves my children and wants to support them, I can understand where this man is coming from; I don't, however, support or agree with his decision.
Though legal issues can be (and often are) swayed by popular opinion or emotional influence, moral issues cannot. God is the only Author of true morality, the One who declares right from wrong, and He sets an absolute standard to which we must adhere. Of course, God has given us free will to choose our own way, rather than His, but there is always a price to pay for doing so.
Case in point is the Israelites of old. God had chosen and blessed them, and even sent Moses to rescue them when they were in captivity. Many times throughout those years the Israelites had witnessed God's power and favor on their behalf. And yet, after both Moses and his successor, Joshua, died and the people found themselves without a strong leader, they quickly abandoned God's absolute moral standards and set up their own, each one doing "what was right in his own eyes." The result was chaos and multiplied problems and tragedies.
Sound familiar? I believe that's where America is today—and many other countries as well. We have abandoned God's absolute moral standards and replaced them with our own relative ones. "If it feels good, do it"—regardless of consequences or who we offend along the way. "The ends justify the means"—no matter how many people's feelings or rights we trample to get to our desired goal. "Intolerance is the worst sin"—even if that means we spit in God's face and call right wrong, and wrong right.
That Senator may very well be sincere and well-meaning in his decision to change his point of view on this particular issue, but in doing so he has made a clear statement on his character: We can't trust his stand on this issue or any other because they are quite obviously personal, relativity-based stands rather than God-based, absolute ones. Therefore, his vote will always be up for grabs, depending on which way the wind is blowing.
Now before you think I'm singling this man out to beat him up for his wish-washy beliefs, let me stress that I am speaking from personal experience when I tell you that every decision I've made in life that was based on personal whim or popular opinion has brought me regret. Those decisions I made based on God's absolute standards, though possibly causing me to walk through some tough times as a result, have never ended in regret but rather in joy that I have remained true to my Lord.
Those of you who know me have probably heard me say this at some time or other, but I believe it bears repeating: If what we say we believe doesn't govern our life-decisions, then perhaps we don't really believe it.
Beloved, we dare not abandon God's absolutes and resort to doing what's right in our own eyes. People who need to see God's Truth in action are watching us. May we be found faithful to hold to God's holy and unchangeable standards, regardless of hardship or consequences!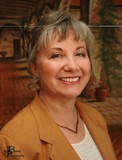 Kathi Macias, popular speaker and prolific author, is an Angel-award winning writer who has published nearly thirty books, including her latest releases, Mothers of the Bible Speak to Mothers of Today (New Hope Publishers) and My Son John (a novel from Sheaf House). Whether keyboarding her latest book, keynoting a conference, or riding on the back of her husband's Harley, Kathi "Easy Writer" Macias is a lady on a mission to communicate God's vision. Her insightful words—filled with passion, humor and soul nourishment—refresh audiences from all walks of life. Join Kathi as she hosts "Write the Vision" every Thursday from 6—7 p.m. (Pacific Time) via THE International Christian Network (www.theicn.com). To learn more about Kathi or to book her for your next event, visit www.KathiMacias.com. Spanish translations by Cynthia Alcantara (cynthia.alcantara1@gmail.com).